Winners announced for Phase 1 of the $9.8 million Neuromod Prize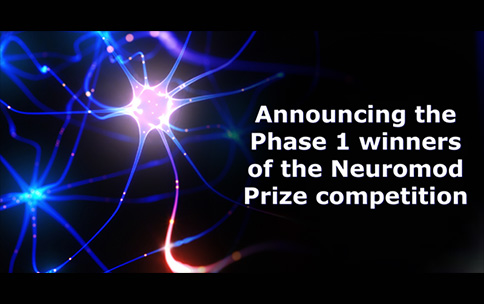 The NIH Common Fund has announced eight Phase 1 winners of the Neuromod Prize, a $9.8 million competition to accelerate the development of targeted neuromodulation therapies. The first phase called on scientists, engineers, and clinicians to submit novel concepts and plans for development.
The eight winners were selected by a federal judging panel and each team was awarded $100,000 and an exclusive invitation to conduct proof-of-concept studies in the second phase of the competition, expected to begin later this year. The prizewinning ideas include various approaches to stimulate a range of targets, including the spinal cord, sacral, pelvic, and vagus nerves. These innovative solutions have the potential to reduce pain, restore function, and address a variety of health conditions – improving patient quality of life with limited side effects.
Phase 2 will invite the winning teams from Phase 1 to build on their submissions by conducting proof-of-concept studies. Up to four Phase 2 winners may be selected to advance to Phase 3. The competition will provide additional resources to help teams accelerate and develop their solutions.
Learn more about the Neuromod Prize in the Common Fund announcement and press releases from BIOS, Duke University, and University of Louisville.  
Reference: https://www.challenge.gov/?challenge=neuromodprize-phase1