Common Fund programs are strategic investments that aim to achieve a set of high impact goals within a 5-10 year timeframe. At the conclusion of each program, deliverables transition to other sources of support or use within the scientific community.
The Patient-Reported Outcomes Measurement Information System (PROMIS) program has transitioned from Common Fund support to a trans-NIH cooperative agreement grant (U2C CA186878). PROMIS tools are accessible through the HealthMeasures website. For more information, please visit http://healthcaredelivery.cancer.gov/pcar/.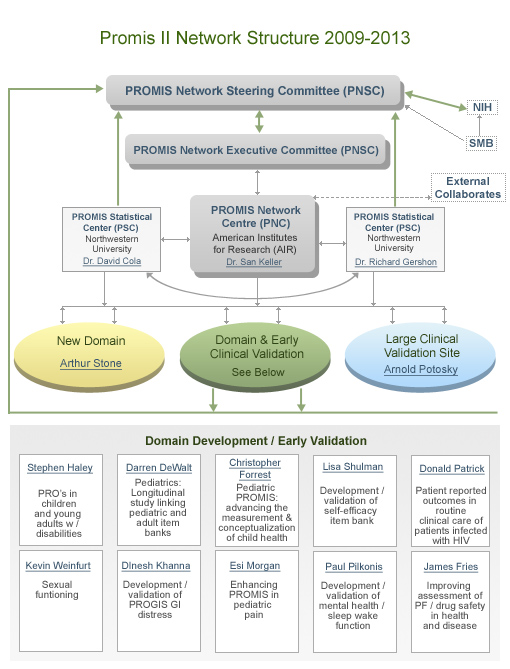 Diagram of the PROMIS network structure
Informational Video on PROMIS!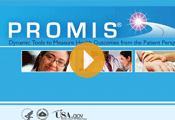 Learn more about dynamic tools to measure health outcomes from the patient perspective. View the feature here