Kids First 2023 Data Release Bridges Childhood Cancer, Structural Birth Defects, and Down Syndrome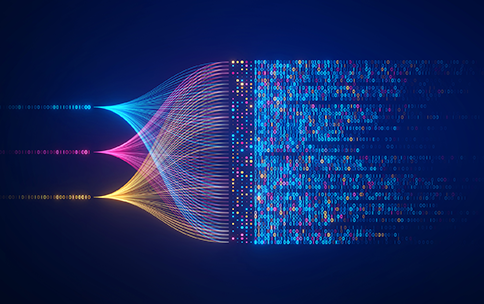 The Gabriella Miller Kids First Pediatric Research Program is pleased to announce a new release for its publicly available data. This unique data release represents a collaborative effort between the Kids First program, which supports research addressing structural birth defects and childhood cancer, and the NIH INCLUDE Project, which supports research focused on Down Syndrome. The collaboration bridges pediatric conditions across the two focus areas of the Kids First program: childhood cancer and structural birth defects. This release was added to the program's Data Resource Center collaborative pediatric research effort. The program's new data release includes the following study:
Children with Down Syndrome have a 2,000-fold increased risk of a group of heart defects called atrioventricular septal defects (AVSD), and a 20-fold increased risk of a fast-growing blood cancer called acute lymphoblastic leukemia (ALL). The ;Down Syndrome, Heart Defects, and Acute Lymphoblastic Leukemia study, led by Dr. Stephanie Sherman of Emory University and Dr. Philip Lupo of Baylor College of Medicine, seeks to determine the genetic variants underlying AVSD and ALL risk in children with Down Syndrome, and will address the fundamental question of why children with Down Syndrome have an elevated risk of AVSD and ALL. The study is expected to have implications for improved genetic counseling, surveillance, clinical management, and treatment strategies for children impacted by these conditions. Additionally, these findings may inform targeted therapies or interventions for children without Down Syndrome, but who are at risk for structural birth defects and cancer.
The Kids First program looks forward to additional collaborative releases in the near future. To learn more about Kids First previously Funded Research, visit the program website.