SPARC Components
SPARC1 (SP1)
Anatomical and Functional Mapping of the Innervation of Major Internal Organs
SPARC1 supports studies in animal models and humans, including cadaveric tissue, that create new anatomical and physiological data sets to generate and address hypotheses in the following areas: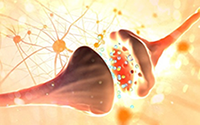 coursing and branching of nerves and the distribution of axon terminals;
the structure of nerve-organ synapses;
the cross-sectional organization of nerves;
the effect of firing patterns on organ function;
the functional relationships between neural signals and end-organ responses;
the variability in expression/anatomical representation of the neural cell-types at each potential point of implantation of neuromodulation interfaces;
differences in PNS neuroanatomy and control of organ activity between animal models and humans;
translating animal data to human applications;
the variance in effects and side effects between individuals (e.g., inter-individual variability in anatomy and response).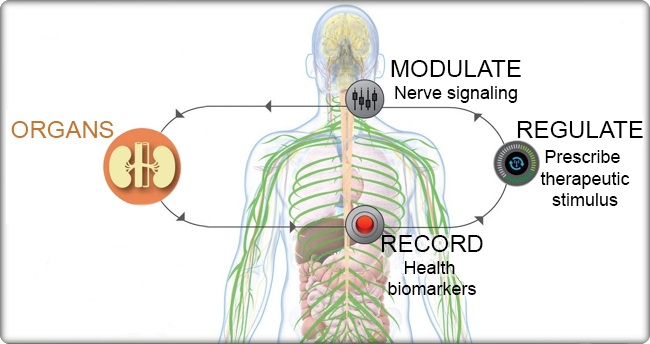 View currently and previously funded research
Hide currently and previously funded research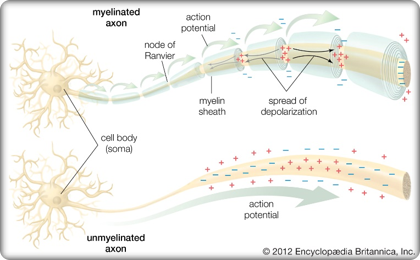 Currently and previously funded research: Specific objectives for Comprehensive Functional Mapping of Neuroanatomy and Neurobiology projects differ based on the respective funding opportunities listed below. These mapping projects, examples also listed below, are available for partnering and collaborating activities within and outside the SPARC consortium.
(RFA-RM-15-018) Six projects funded through 3-year, OT2 awards.
MAPPING STOMACH AUTONOMIC CIRCUITRY AND FUNCTION FOR NEUROMODULATION OF GASTRIC DISORDERS:  

This project team consists of 11 investigators from eight state-of-the-art laboratories at four institutions. The team is divided into two synergistic, complementary groups working to inventory and analyze gastric neural circuitry, identify optimal locations for both highly selective vagal nerve stimulation (VNS) and precise surgical placement, and determine the best stimulation protocols for augmenting gastric physiology.

(RFA-RM-15-020) Ten projects funded through 2-year, OT2 awards.
FOUNDATIONAL MAPPING OF THE NEURAL CIRCUITS THAT CONTROL INTRINSIC LUNG FUNCTION: This project will use cutting-edge viral-based circuit tracing, single cell transcriptomic and haploid ES cell-based genome editing technologies to label and determine the localization and projection patterns of lung-innervating neurons, and generate knock-in mouse lines that will lay the foundation for neuromodulation of lung function.
(RFA-RM-17-003) Four projects funded through 3-year, U01 Research Project Cooperative Agreements.
PERIPHERAL NERVE DISTRIBUTION AND FUNCTION WITHIN THE SKELETON: The goal of this project is to understand the function of nerves within bone, how changes to skeletal innervation with disease impact bone pathophysiology, and whether bioelectric stimulation can be used to promote skeletal health and bone accrual.
View publications
Hide publications
Publications:
Sympathetic innervation of the interscapular brown adipose tissue in mouse: (Fig 1 and Fig 6) Münzberg, et. al. used pseudorabies virus retrograde tracing, whole tissue clearing, and confocal/light sheet microscopy to show the location of pre- and postganglionic neurons selectively innervating the interscapular brown adipose tissue (iBAT) in the mouse. This methodology enabled high-resolution imaging and 3D rendering of the specific SNS innervation of iBAT and will be helpful to discern peripheral nervous system innervation of other organs and tissues.
Identification of peripheral neural circuits that regulate heart rate using optogenetic and viral vector strategies: (Fig 1 and Fig 6) Shivkumar, et. al. developed a clearing-imaging-analysis pipeline to visualize innervation of intact hearts in 3D and employed a multi-technique approach to map parasympathetic and sympathetic neural circuits that control heart rate in mice. These findings provide new insights into neural regulation of heart rate, and the methodology to study cardiac circuits can be readily used to interrogate neural control of other visceral organs.
Sex differences in sympathetic gene expression and cardiac neurochemistry in Wistar Kyoto rats: (Fig 1 and Table 3): Habecker, et. al. analyzed baseline RNA expression in male and female Wistar Kyoto rat stellate ganglia using RNA-seq, and measured neurotransmitter levels in heart and stellate ganglia using HPLC and mass spectrometry. These analyses identified gene expression and neurotransmitter level differences between males and females, including genes encoding important developmental factors, receptors, and neuropeptides.
sp1
This page last reviewed on January 13, 2020
Connect with the NIH Common Fund