SPARC Components
SPARC1 (SP1)
Anatomical and Functional Mapping of the Innervation of Major Internal Organs
SPARC1 supports studies in animal models and humans, including cadaveric tissue, that create new anatomical and physiological data sets to generate and address hypotheses in the following areas: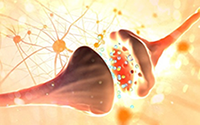 coursing and branching of nerves and the distribution of axon terminals;
the structure of nerve-organ synapses;
the cross-sectional organization of nerves;
the effect of firing patterns on organ function;
the functional relationships between neural signals and end-organ responses;
the variability in expression/anatomical representation of the neural cell-types at each potential point of implantation of neuromodulation interfaces;
differences in PNS neuroanatomy and control of organ activity between animal models and humans;
translating animal data to human applications;
the variance in effects and side effects between individuals (e.g., inter-individual variability in anatomy and response).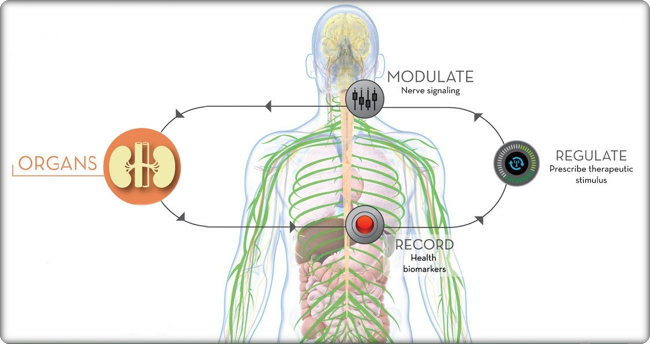 View currently and previously funded research
Hide currently and previously funded research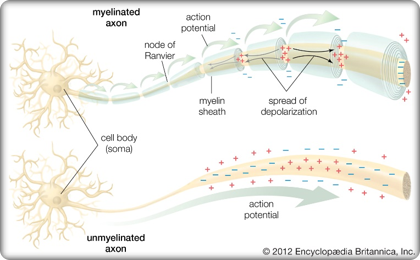 Currently and previously funded research: Specific objectives for Comprehensive Functional Mapping of Neuroanatomy and Neurobiology projects differ based on the respective funding opportunities listed below. These mapping projects, examples also listed below, are available for partnering and collaborating activities within and outside the SPARC consortium.
(RFA-RM-15-018) Six projects funded through 3-year, OT2 awards.
MAPPING STOMACH AUTONOMIC CIRCUITRY AND FUNCTION FOR NEUROMODULATION OF GASTRIC DISORDERS:

This project team consists of 11 investigators from eight state-of-the-art laboratories at four institutions. The team is divided into two synergistic, complementary groups working to inventory and analyze gastric neural circuitry, identify optimal locations for both highly selective vagal nerve stimulation (VNS) and precise surgical placement, and determine the best stimulation protocols for augmenting gastric physiology.
(RFA-RM-15-020) Ten projects funded through 2-year, OT2 awards.
MAPPING OF THE NEURO-IMMUNE INTERFACE: This project will determine the anatomical origins and structural basis of neuro-immune communication to provide a foundation for development of therapeutic devices.
(RFA-RM-17-003) Four projects funded through 3-year, U01 Research Project Cooperative Agreements.
PERIPHERAL NERVE DISTRIBUTION AND FUNCTION WITHIN THE SKELETON: The goal of this project is to understand the function of nerves within bone, how changes to skeletal innervation with disease impact bone pathophysiology, and whether bioelectric stimulation can be used to promote skeletal health and bone accrual.
View publications
Hide publications
Publications:
sp1
This page last reviewed on October 31, 2018
Connect with the NIH Common Fund