Program Snapshot

The NIH Common Fund's Metabolomics program aims to increase national capacity in metabolomics by supporting the development of next generation technologies to enhance the sensitivity and speed with which specific elements of the cellular metabolome can be identified and quantified, providing training and mentoring opportunities, increasing the inventory of chemically identifiable metabolites through the synthesis and availability of high quality reference standards, and by promoting data sharing and collaboration. Learn more here
Program Highlights
Congratulations to Metabolomics program investigator Dr. Susan Sumner and colleagues who won the Best Paper in Toxicological Sciences award at the 2016 Society of Toxicology annual meeting!  Dr. Sumner and colleagues used metabolomics studies in mice to better understand the side effects of drug commonly used to treat tuberculosis. More about the paper and the award can be found on the Society of Toxicology website.
---
Dr. Oliver Fiehn, director of the West Coast Metabolomics Center, recently coauthored a review that was recognized by Chemical and Engineering News as one of the ten most highly read mass spectrometry papers in Analytical Chemistry and Journal of Proteome Research.  This list of highly influential papers can be found in the March 28th issue of C&E News. More information about Dr. Fiehn's review can be found here.
---
Antibiotics treatment leads to harmful infection by decreasing key metabolites A new paper from Metabolomics Program researcher Dr. Casey Theriot demonstrates the role that key metabolites play in preventing infection after antibiotic treatment. Read a brief description of the research.
---
Metabolomics Scientists Tie Metabolites to Lifespan in Mammals Research from a group including NIH Common Fund's Metabolomics Program grantee Sun Hee Yim used the latest metabolomics techniques to look at a wide range of metabolites from 26 diverse species of mammals.  They were able to correlate the levels of specific metabolites with the range of lifespans that exists across the mammals sampled, providing insight into biological mechanisms of longevity. Read more about this research.
---
Features of the Metabolomics Workbench highlighted in a recent publication


A new publication highlights the Metabolomics Workbench, created by the Metabolomics Program's Data Repository and Coordination Center, and describes how to access resources from the Metabolomics Program. For additional information and to read a brief description of the research article.
---
Taming the Torrent of Metabolic Data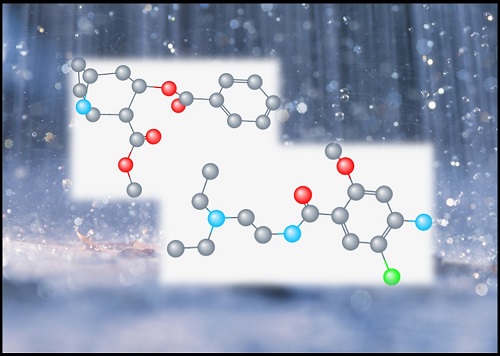 ​Metabolomics Program grantee, Dr. Oliver Fiehn at the NIH West Coast Metabolomics Center at UC Davis, and his colleagues in Japan, have developed open source software called MS-DIAL to help researchers analyze their untargeted metabolomics data. Read a brief description of the research.
---
Learn more about the Metabolomics Community
The NIH Common Fund Metabolomics Program supports international data sharing through the MetabolomeXchange.
In April 2014, representatives from Australia, Canada, Germany, Japan, the Netherlands and the United States NIH Common Fund Metabolomics program met to discuss an international data exchange in metabolomics. The participants agreed to create a portal that would provide a network of coordinated and freely accessible metabolomics data collected from repositories around the world. As a result of this meeting and in collaboration with the European Bioinformatics Institute, the MetabolomeXchange was launched as an international index of freely accessible metabolomics data from around the world. As of December 2015 nearly 300 datasets are now available at http://metabolomexchange.org/ from three different repositories including the Common Fund Metabolomics Workbench. 
The Mayo Clinic will host a Metabolomics Symposium on October 15-16, 2016. The event will feature presentations on the practice and theory of metabolomics applications, latest research in metabolomics and networking opportunities. Additional information can be found here.
The University of Kentucky's Resource Center for Stable Isotope-Resolved Metabolomics is hosting its 2016 Workshop on Metabolomics July 24-August 5 followed by a one day symposium on August 6th. The hands-on Workshop is appropriate for researchers who wish to integrate stable isotope tracer-enabled studies of metabolism into their experimental design. The one-day Symposium will feature a poster session and presentations from leaders in the stable isotope-resolved metabolomics field as well as researchers from around the world who are successfully using this technique to further their studies in a wide range of research. Additional information can be found here.
The University of Alabama at Birmingham is hosting its annual Workshop on Metabolomics, July 17-21, 2016.  This hands on workshop covers experimental design, execution, and analysis covering a broad range of metabolomic techniques. The registration deadline is April 29, 2016. Additional information can be found here.

Metabolomics Scientists Investigate Sex Differences. Sex and gender play a role in how health and disease differ across individuals, and considering these factors during research informs the development of preventive and therapeutic interventions for both sexes. Learn how supplements to Metabolomics grants are enabling researchers to investigate sex as a biological variable.
Online Learning Platform: Welcome to Metabolomics in Medicine. Developed by Martin Kohlmeier from the University of North Carolina. Online instruction and other resources at this site will help researchers and clinicians to catch up with the rapid pace of development in the metabolomic sciences. The learning materials will teach the scientific foundations for understanding current technologies and analytical strategies. Supported by a NIH Common Fund Metabolomics Award (R25 GM103802).
Online Metabolomics Training and Education. A variety of metabolomics training and education resources are now available from members of the Metabolomics program consortium online at the Metabolomics Workbench. Training media include Tutorials, Videocasts, and Workshop Materials that span general metabolomics introductions to advanced metabolomics techniques and technologies. Browse the Online Metabolomics Training and Education Materials.
Learn more about the strengths of each NIH-funded metabolomics resource core here!
Nominations now being accepted for metabolite standards to be synthesized by the NIH's Common Fund Metabolomics program. Read More . . . 
For Metabolomics Data and Resources visit the Metabolomics Workbench