Overview
Quick Links
Highlights
​
2014 High Risk-High Reward Research Symposium
The High Risk-High Reward Research Symposium took place in December 2014. To view the archived Symposium, please use the links below:
View the speaker and poster abstracts
2014 High Risk-High Reward Research Awards Announced!  
The NIH has announced 85 awards to support exceptional innovation in biomedical research. In 2014, the NIH is awarding 10 Pioneer Awards, 50 New Innovator Awards, 8 Transformative Research Awards, and 17 Early Independence Awards. The total funding, which represents contributions from the NIH Common Fund and multiple NIH institutes and centers, is approximately $141 million. Read the press release here.​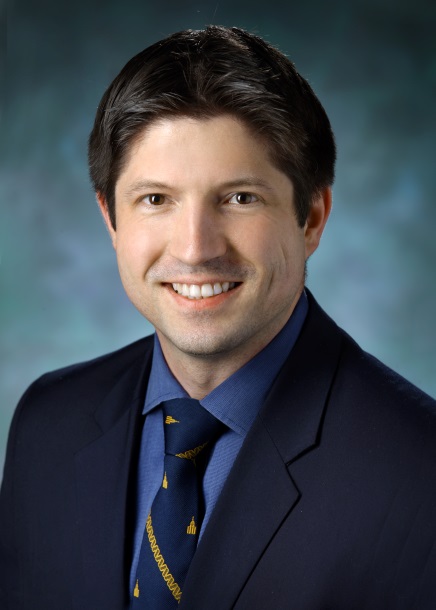 2013 Early Independence Awardee demonstrates that neurological dysfunction seen in a mouse model of Kabuki syndrome is potentially reversible and linked to adult neurogenesis
Dr. Hans Tomas Bjornsson, MD, PhD, an assistant professor at the McKusick Nathans Institute of Genetic Medicine and the department of pediatrics at the Johns Hopkins University School of Medicine, has published a paper in the journal Science Translational Medicine, describing that a deficiency of dentate gyrus neurogenesis may underlie some of the neurological dysfunction seen in a mouse model of Kabuki syndrome, a rare Mendelian cause of intellectual disability. ​
Program Description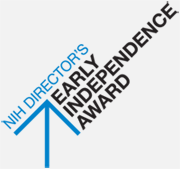 Recent trends show an increase in the length of the traditional scientific training period with a concomitant increase in the age at which scientists establish independent research careers. Although traditional post-doctoral training is likely to be appropriate for the large majority of new Ph.D.s and M.D.s, there is a pool of talented junior scientists who have the intellect, scientific creativity, drive and maturity to flourish independently without the need for traditional post-doctoral training. Reducing the amount of time these scientists spend in training would provide them the opportunity to start highly innovative research programs as early in their careers as possible. It would also allow host institutions to invigorate their scientific communities by integrating the fresh perspectives brought by the junior investigators.

To meet this need, the NIH Common Fund has established the NIH Director's Early Independence Award to provide a mechanism for exceptional early career scientists to move rapidly into independent research positions at U.S. institutions by essentially omitting the traditional post-doctoral training period. To be eligible, candidates must be within one year (before or after) of completion of their terminal degree or clinical residency at the time of application. Moreover, since each institution (as defined by a unique DUNS identifier) may submit only up to two applications, candidates must be chosen by the institution through an internal institutional selection process.

The host institution is expected to make a serious commitment to each awardee through the provision of separate lab space, access to common equipment and resources, and mentoring similar to that provided to assistant professors, but without the imposition of significant administrative or teaching duties. The awardee must be able to function as a truly independent researcher, though still be in a suitably nurturing environment. The appointment of the candidate at the host institution may be contingent upon receipt of the award.

Prospective candidates may approach an institution to request that the institution consider hosting them as an Early Independence Awardee. Alternatively, institution officials may actively recruit individuals that they would like to host. To facilitate the "matching" of prospective candidates with potential host institutions, the NIH Common Fund has established a web resource in which host institutions can indicate their interest in hosting EIA Awardees and provide pertinent information such as contact information and details of supporting documents to be submitted and deadlines for submission.

A link to the current funding opportunity can be found within the Quick Links box at the top of this page.

The report of an NIH workshop in 2010 that helped inform the creation of the NIH Director's Early Independence Award initiative is available here and a summary of feedback collected in 2011 is available here.