Single Cell Analysis Challenge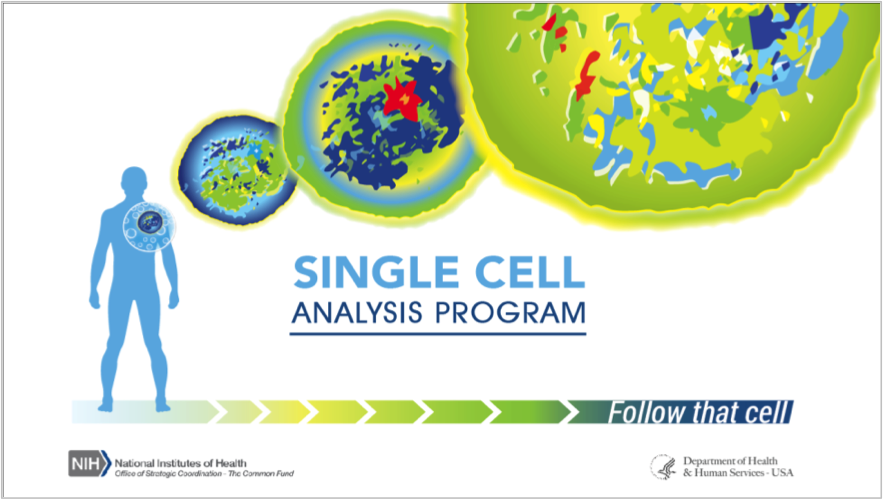 About the "Follow that Cell" Challenge
The NIH is seeking novel robust methods for analysis of individual cells that can detect and assess changes in cell behavior and function over time either as a result of natural state changes or when perturbed (e.g., by a drug, biological stimulus, infectious agent, pathological lesion, or mechanical forces).  It is hoped that such methods will yield creative and new, yet feasible, solutions for following a single cell over time in a complex multicellular environment to detect changing cell properties, preferably using multiple integrated measures.
This $500,000 Challenge is structured in two linked phases:  Phase 1 is Theoretical and Phase 2, a Reduction to Practice of the Phase 1 Solution.  Eligibility to participate in Phase 2 of the Challenge is conditioned upon participation in Phase 1 of the Challenge and being selected as a "Phase 1 Finalist."  Phase 1 Finalists are any and all Phase 1 prize winners and any individual, team and/or entity whose solution received a meritorious rating based on the judging criteria
We welcome solutions from individuals, teams and entities from all U.S. sources, including the public sector, private sector, and non-profit groups. 
Please note: Specific eligibility requirements state Federal grantees and Federal contractors may not use federal funds (such as NIH grants) to develop Challenge submissions.
Learn about more eligibility requirements here.
Register and submit your solution for the Challenge here.

Related links
"Follow that Cell" Challenge Press Release 

Seeker Spotlight 

"Follow that Cell" YouTube Video featuring Dr. Insel