Program Snapshot
The Common Fund's Molecular Libraries and Imaging program offered biomedical researchers access to the large-scale screening capacity necessary to identify small molecules that could be optimized as chemical probes to study the functions of genes, cells, and biochemical pathways in health and disease. They are also used by researchers in the public and private sectors to validate new drug targets, which could then move into the drug-development pipeline. 
Program Highlights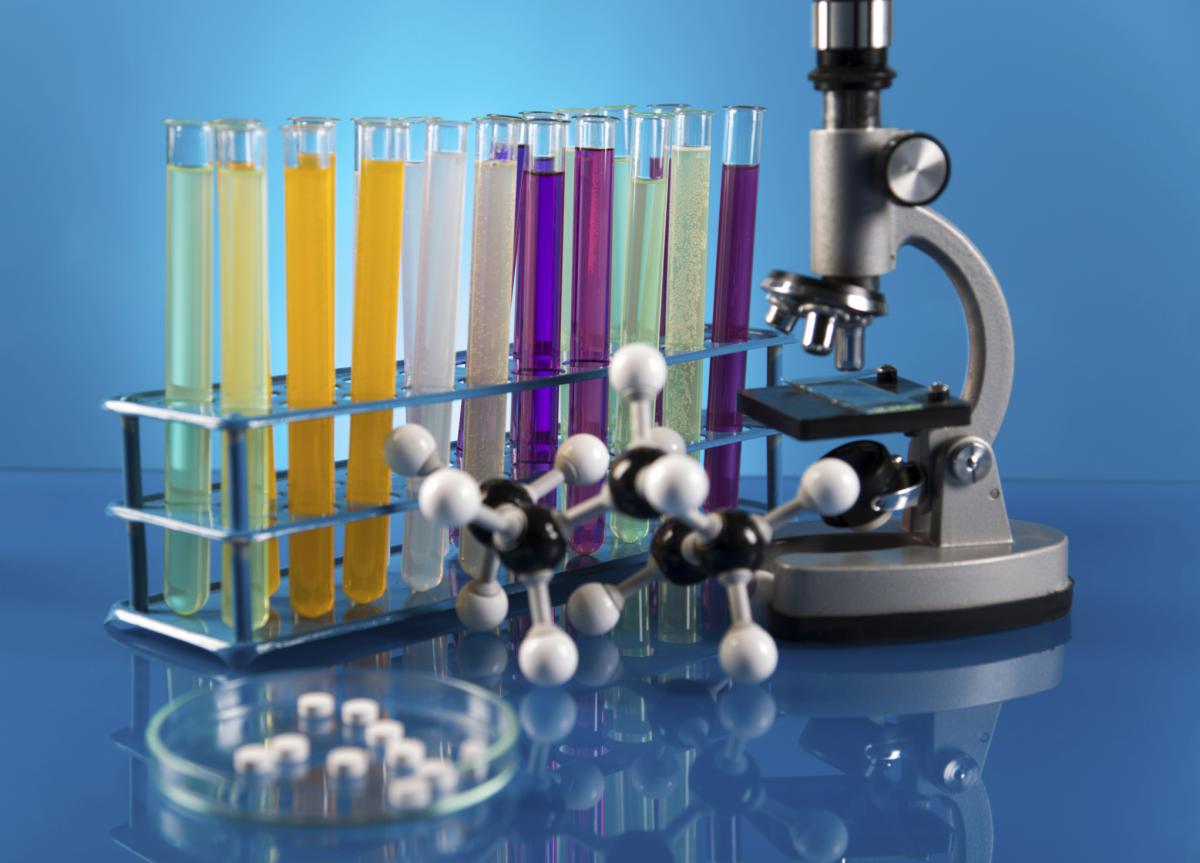 Molecular Libraries Discovery Leads to Phase 1 Clinical Trial for Multiple Myeloma
Read more..
Molecular Library probe to be further developed into a therapeutic
Read more..

Study Using NIH Clinical Collection Leads to Discovery of a Possible Lithium Replacement for Bipolar Disorder Treatment
Read more..
The Molecular Libraries and Imaging program is in the process of transitioning from Common Fund support. Common Fund programs are strategic investments that aim to achieve a set of high impact goals within a 5-10 year timeframe. At the conclusion of each program, deliverables transition to other sources of support or use within the scientific community.
New! A perspective in Cell

describes how small-molecule probes identified through the Molecular Libraries and Imaging Program are leading to advances in understanding biological pathways and the ability to test emerging therapeutic hypotheses.  
New BioAssay Research Database launches

BARD is powerful new bioassay database from the NIH Molecular Libraries Program. This newly launched database allows researchers to develop and test hypotheses on the influence of different chemical probes on biological functions. BARD's constantly growing database currently includes more than 35 million compounds, 4 thousand assays, and over 300 projects.
Learn more about BARD 

Related Funding Initiatives
Please see new funding opportunities related to, but separate from, this Common Fund program!
From Bench to Bedside: Therapeutic Candidate Targeting S1P1 Advances in Clinical Trials for Multiple Sclerosis

Receptos, Inc. announced in December, 2013 that they have completed an analysis of the Phase 2 portion of its Phase 2/3 trial of RPC1063 in relapsing multiple sclerosis (RMS). A compound initially discovered by the NIH Molecular Libraries Probe Production Center at The Scripps Research Institute, which is part of the NIH Common Fund Molecular Libraries Program, was used as a precursor in the development of RCPT1063 by Receptos Inc.