Program Snapshot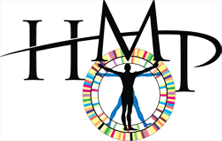 The Common Fund's Human Microbiome Project (HMP) is developing research resources to enable the study of the microbial communities that live in and on our bodies and the roles they play in human health and disease.
Microscopic study of the healthy human body has demonstrated that microbial cells outnumber human cells by about ten to one. Until recently though, this abundant community of human-associated microbes remained largely unstudied, leaving their influence upon human development, physiology, immunity, and nutrition almost entirely unknown. The NIH Common Fund Human Microbiome Project (HMP) was established with the mission of generating research resources enabling comprehensive characterization of the human microbiota and analysis of their role in human health and disease. The information generated by HMP is made available worldwide for use by investigators and others in efforts to understand and improve human health.
The first phase of HMP was focused on the development of DNA sequence datasets and computational tools for characterizing the microbiome in healthy adults and in people specific microbiome-associated diseases.  An Ethical, Legal and Societal Implications (ELSI) program was also created to address the new and unexplored issues which arise from human microbiome research. The second phase of HMP, integrative HMP or iHMP, is focused on creating integrated datasets of multiple biological properties from both the microbiome and the host over time in specific microbiome associated diseases. The long-term objective of iHMP is to develop datasets and tools that the community can use to evaluate which biological properties of the microbiome and host will yield important new insights in understanding human health and disease. More information about the iHMP program can be found here or by visiting the iHMP website.
The three current iHMP projects are focused on:
For more information on the Human Microbiome Project, please e-mail HMPinformation@mail.nih.gov.
This page last reviewed on October 2, 2017
Connect with the NIH Common Fund