Program Snapshot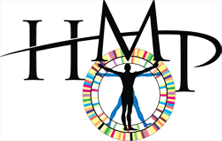 The Common Fund's Human Microbiome Project (HMP) developed research resources to enable the study of the microbial communities that live in and on our bodies and the roles they play in human health and disease.
Microscopic study of the healthy human body has demonstrated that microbial cells outnumber human cells by about ten to one. Prior to the start of the HMP, this abundant community of human-associated microbes remained largely unstudied, leaving their influence upon human development, physiology, immunity, and nutrition almost entirely unknown. The HMP was established with the mission of generating research resources, which were rapidly and broadly shared, enabling comprehensive characterization of the human microbiota and their metabolic capabilities and analysis of their role in human health and disease. The information generated by HMP is now available worldwide for use by investigators and others in efforts to understand and improve human health.
The first phase of HMP was focused on the development of DNA sequence datasets and computational tools for characterizing the microbiome in healthy adults and in people with specific microbiome-associated diseases. An Ethical, Legal and Societal Implications (ELSI) component of the program evaluated issues which arise from human microbiome research. The second phase of HMP, known as the integrative HMP or iHMP, was focused on creating integrated datasets of multiple biological properties from both the microbiome and the host over time in people with specific microbiome-associated diseases. The long-term objective of iHMP was to develop datasets and tools that the community can use to evaluate which biological properties of the microbiome and host yield important new insights in understanding human health and disease.
Highlights of the HMP's major accomplishments include:
Sequencing of ~3000 reference bacterial genomes isolated from the human body
Comprehensive profile of the microbiome from over 300 healthy humans
World's largest metagenome sequence dataset from one human cohort
World's only complete dataset of bacterial, fungal, viral and protist community composition from one human cohort
Integrated datasets of metagenomic, transcript, protein and metabolite profiles from both microbiome and host in multiple human cohorts
Software and online resources to aid in the study of the microbiome
iHMP studies and datasets in preterm birth, inflammatory bowel disease, and prediabetes that expand our undestanding of host/microbiome interactions
More information about the HMP including the datasets, tools, and methods developed can be found by visiting the HMP Data Analysis and Coordinationng Center website.
For examples of important roles for the microbiome in human disease discovered by HMP researchers, please visit the program highlights page as well as the public health relevance page.
Publications
By the end of 2017, HMP investigators published over 650 scientific papers that had been cited over 70,000 times. For a list of all papers generated from HMP funding visit our publications page.
Major Consortium Papers:
Featured Technology Development Papers:
Profiling beyond bacteria:
This page last reviewed on August 20, 2020
Connect with the NIH Common Fund