Program Snapshot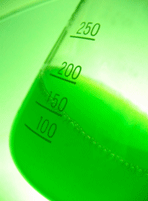 The RAID: Rapid Access to Interventional Development program, created through the NIH Common Fund, has a new name -- Bridging Interventional Development Gaps (BrIDGs) -- and a new administrative home in the NIH National Center for Advancing Translational Sciences (NCATS). The program makes available critical preclinical resources needed for the development of new therapeutic agents.
 
NEW! BrIDGs projects advance treatments for acute radiation syndrome, brain injury from cardiac arrest and a rare blood disorder.  Read More . . .
NEW! BrIDGs will accept applications for the FY 2014 solicitation cycle starting November 1, 2013. To access the application, you must register and log on to the proposalCENTRAL 

application system. A pre-application screening process has been implemented, including a mandatory teleconference with the BrIDGs program staff. Applicants must register with proposalCENTRAL by December 16 and hold a pre-application call by December 20 to complete this process. After screening is completed, applications may be submitted until January 10, 2014. To schedule a pre-application call, contact BrIDGs.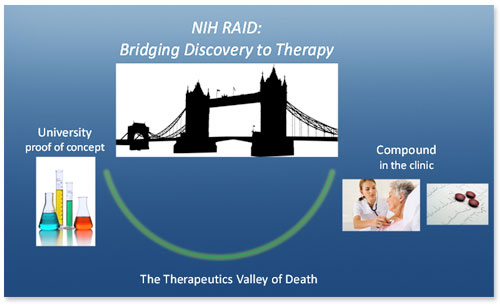 Schematic for RAID concept: Where private sector capacity for drug development is limited or not available, the NIH can help to bridge the gap by providing resources needed to facilitate development of promising therapies