The Patient-Reported Outcomes Measurement Information System (PROMIS) program is in the process of transitioning from Common Fund support. Common Fund programs are strategic investments that aim to achieve a set of high impact goals within a 5-10 year timeframe. At the conclusion of each program, deliverables transition to other sources of support or use within the scientific community.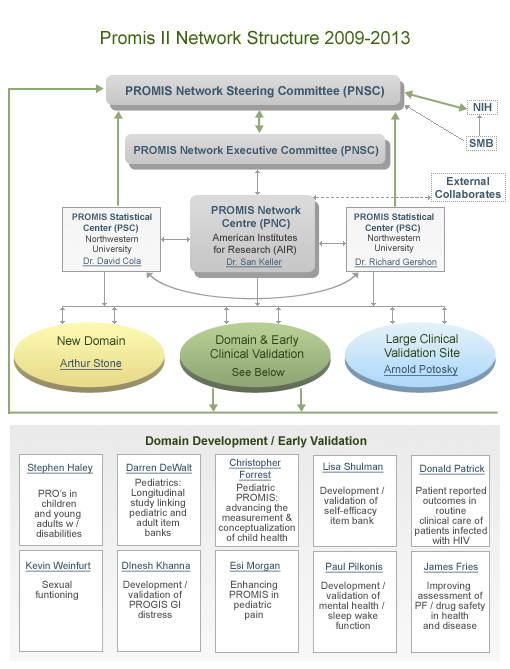 Diagram of the PROMIS network structure
Informational Video on PROMIS!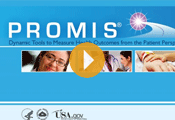 Learn more about dynamic tools to measure health outcomes from the patient perspective. View the feature here