A Change of Heart? Uncovering Sex Differences in Cardiac Neurochemistry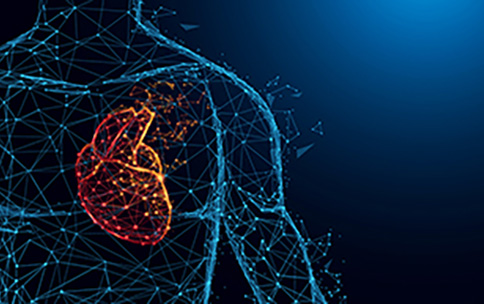 SPARC1 projects are mapping the innervation of organs and tissues, and identifying new targets for future neuromodulation therapies 
Although cardiovascular disease is a leading cause of death in women in the US, most research studies have only focused on male animals. One team of researchers in the NIH Common Fund's Stimulating Peripheral Activity to Relieve Conditions (SPARC) program is helping to change this by including female animals in their cardiovascular research studies.
The team at SPARC awardee institution Oregon Health & Science University, led by Dr. Beth Habecker, generated data from both female and male rats to help map cardiac neurochemistry—the chemical signals produced by nerves to influence heart function—across different tissues. They measured gene expression levels (measurements of molecules encoded by genes) in the stellate ganglion nerve cells that send electrical signals to the heart, and the levels of neurotransmitters (chemical signals transmitted by nerves) within the heart. Establishing these baseline values was critical to understanding how female and male hearts were different, and how they were the same.
The researchers discovered a number of differences between females and males. For example, stellate ganglia in female rats had lower expression of a gene that helps decrease heart rate and blood pressure. Surprisingly, female hearts had higher levels of the neurotransmitter norepinephrine than male hearts, despite identical levels of the molecules that control production of norepinephrine in female and male stellate ganglia. Norepinephrine increases heart rate and blood pressure, and higher levels in female hearts could contribute to development of cardiovascular disease, which is increasingly understood to differ between women and men. These findings highlight the continued need to include both sexes in research studies, and to carefully analyze both the target organs and the nerves that carry signals to-and-from them to develop a more complete understanding of health and disease.
Learn more about the NIH Policy on Sex as a Biological Variable.
Reference