Overview
Quick Links
Highlights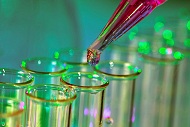 Protein Tangles Spell Trouble for Cancer Cells
New Innovator Awardee Dr. Chengkai Dai has demonstrated that a destructive biological process involved in Alzheimer's disease may hold promise as a novel treatment strategy for cancer. Read more here.
2014 High Risk-High Reward Research Symposium
The High Risk-High Reward Research Symposium took place in December 2014. To view the archived Symposium, please use the links below:
View the speaker and poster abstracts
Single animal to human transmission event responsible for 2014 Ebola outbreak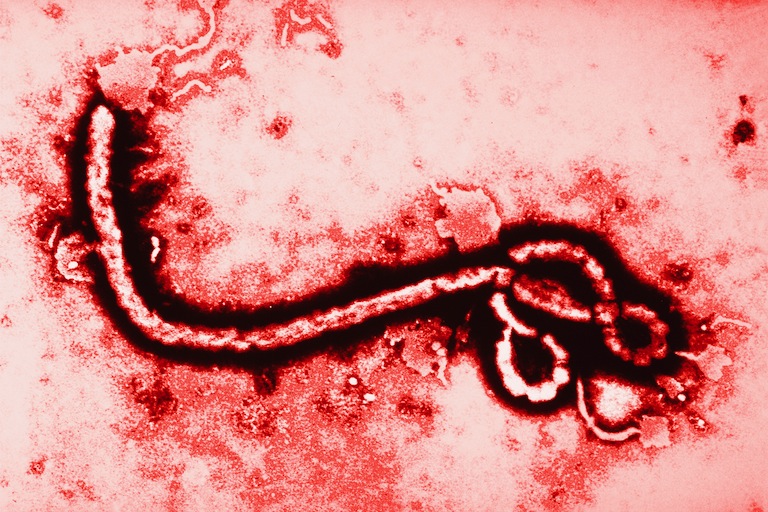 Dr. Pardis Sabeti, senior associate member of the Broad Institute, led an extensive analysis of the genetic makeup of Ebola samples from patients living in affected regions. The international team of scientists used advanced technology to analyze the genetics of the Ebola samples extremely rapidly and were able to pinpoint a single animal human transmission event.
Read more here.
Program Description

The NIH Director's New Innovator Award addresses two important goals: stimulating highly innovative research and supporting promising new investigators. Many new investigators have exceptionally innovative research ideas, but not the preliminary data required to fare well in the traditional NIH peer review system. As part of NIH's commitment to increasing opportunities for new scientists, it has created the NIH Director's New Innovator Award to support exceptionally creative new investigators who propose highly innovative projects that have the potential for unusually high impact. This award complements ongoing efforts by NIH and its institutes and centers to fund new investigators through R01 grants and other mechanisms.
The NIH Director's New Innovator Award program is different from traditional NIH grants in several ways. It is designed specifically to support unusually creative new investigators with highly innovative research ideas at an early stage of their career when they may lack the preliminary data required for an R01 grant. The emphasis is on innovation and creativity; preliminary data are not required, but may be included. No detailed, annual budget is requested in the application. The procedure for evaluating applicants' qualifications is distinct from the traditional NIH peer review "study section" process and will emphasize the individual's creativity, the innovativeness of the research approaches, and the potential of the project, if successful, to have a significant impact on an important biomedical or behavioral research problem.
INQUIRIES
For more information about the New Innovator Award program, see the Frequently Asked Questions, or e-mail your questions to NewInnovatorAwards@mail.nih.gov.
Archived Program Highlights
New material holds promise for drug delivery, medical implants

 

Location, location, location: Scientists uncover new information about brain stem cell environment
New Tools to Correct Brain Activity