New Funding Opportunity under the HAPIN initiative! 
The Clean Cooking Implementation Science Network (ISN) invites proposals to support research and/or evaluation of adoption and sustained use of clean cooking technologies in low and middle income countries. Eligibility is limited to ISN members, current clean cooking grantees of participating federal agencies and the Global Alliance for Clean Cookstoves. Proposals must build on existing efforts and employ Implementation Science approaches to clean cooking research or evaluation. Apply here. Application deadline is February 19, 2016.
The Seventh Meeting of the H3Africa Consortium was held at the Omni Shoreham Hotel, Washington DC and NIH Campus, Bethesda Maryland on October 11-14. The meeting was an opportunity for scientists to meet and to describe H3Africa's current status and goals and to showcase advances made in the project to the broader research community. The meeting on the NIH campus was open to the public and recorded. A videocast of the symposium can be viewed here. The agenda can be viewed here. 


H3Africa Scientists Investigate Sex Differences. Sex and gender play a role in how health and disease differ across individuals, and considering these factors during research informs the development of preventive and therapeutic interventions for both sexes. Learn how supplements to H3Africa grants are enabling researchers to investigate sex as a biological variable.
Photos and Videos from the 2015 MEPI Symposium Now Available Online. Photographs and videos of the plenary sessions from the 2015 MEPI Symposium in Harare, Zimbabwe are now available on the MEPI website.

​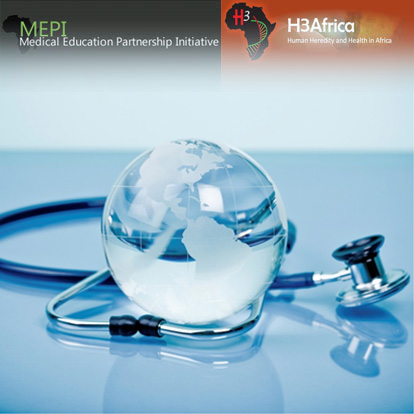 ​