H3Africa  Announcements
NIH Director's Blog-"H3Africa: Fostering Collaboration"
NEW! Congratulations to Drs. Osafo and Raji, co-principal investigators in the H3Africa's Kidney Disease Research Network who will soon graduate from the Master's Degree Program in Human Genetics at the University of Michigan, Ann Arbor. Charlotte Osafo from Ghana, and Yemi Raji from Nigeria. Both were accepted into the program a year ago, aimed to receive formal training in genomics or molecular biology.  Read more https://directorsblog.nih.gov/2017/03/23/h3africa-fostering-international-collaboration/
African-specific genome-wide association study DNA microarray will be available soon for all interested researchers
Many single nucleotide polymorphisms on currently available commercial arrays are uninformative in African populations because they have historically been understudied and underrepresented in genetics-focused research. H3Africa has developed a pan-African genotyping array that will contain significantly more African representation than any other array, including at least 8 populations that have not previously been sequenced, and thus will provide a substantial improvement in sensitivity for African genome wide association studies. Anticipated to be available in early 2017. Read news stories on the H3Africa chip.
Mauritian President supports African Genomic Research
The 9th H3Africa Consortium Meeting was held Oct. 27-31, 2016 in Pointe aux Piments, Mauritius, Africa. These meetings are an opportunity for African scientists to get together and present their latest research, form new collaborations, take training courses, and share knowledge for the benefit of the broader African research community. This meeting was especially notable because the President of Mauritius, Dr Ameenah Gurib-Fakim (third from the right, front row) attended and gave an opening address. President Gurib-Fakim is a scientist herself and spoke about how H3Africa can empower the youth with the necessary tools and new knowledge to help the continent leapfrog its developmental challenges. Read more on President Gurib-Fakim's address and view the meeting agenda.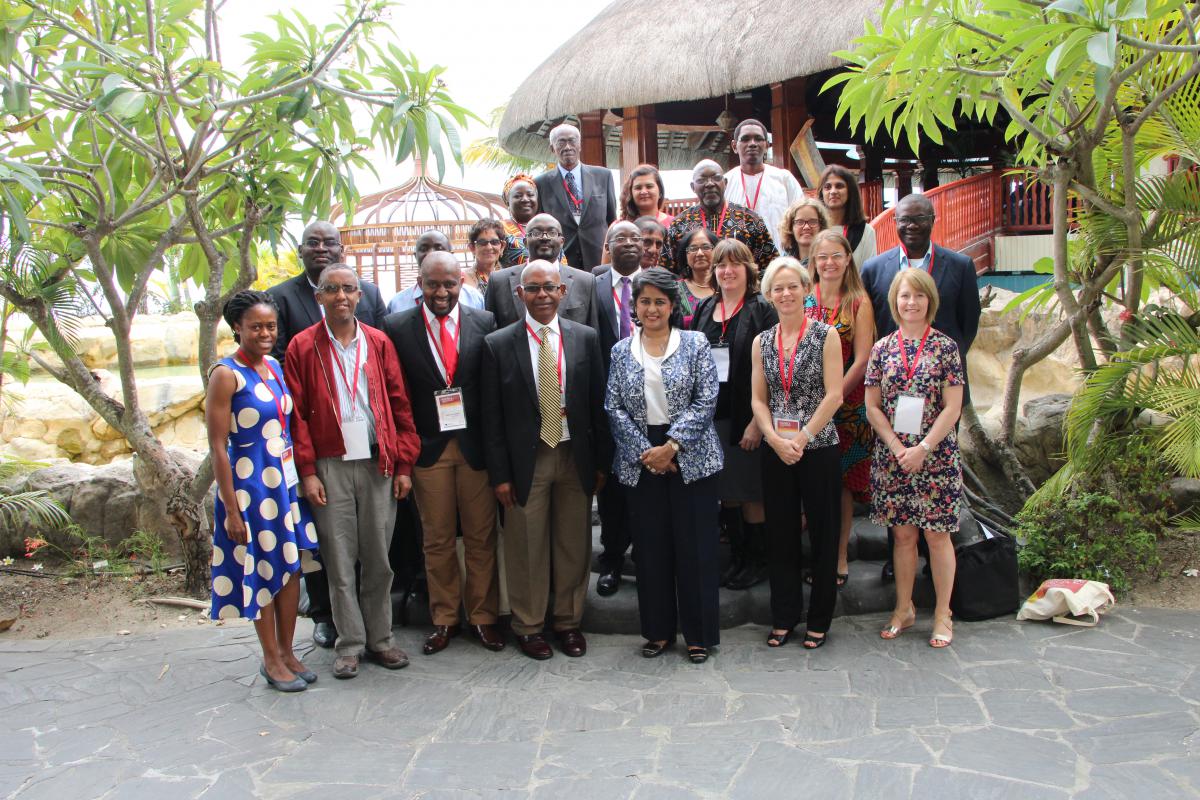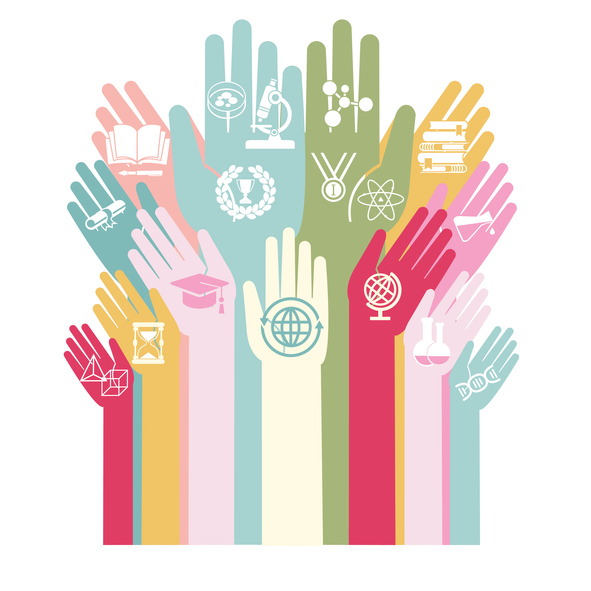 ​