Human Heredity and Health in Africa (H3Africa) Program Highlights

  H3Africa Scientists Investigate Sex Differences.

Sex and gender play a role in how health and disease differ across individuals, and considering these factors during research informs the development of preventive and therapeutic interventions for both sexes. Learn how supplements to H3Africa grants are enabling researchers to investigate sex as a biological variable.
---
H3Africa Marker Paper on "Enabling the Genomic Revolution in Africa":

Learn how the NIH and the Wellcome Trust are working together to help African scientists apply genomic and epidemiological techniques in the study of diseases in Africa.​ 
Read "Enabling the Genomic Revolution in Africa" here.
---

H3Africa_Highlights
Medical Education Partnership Initiative (MEPI) Program Highlights
Formation of the African Forum Research and Education in Health Organization

The NIH Common Fund's Medical Education Partnership Initiative's (MEPI) goals are to improve healthcare in Africa by strengthening in-country medical education systems; and building clinical and research capacity in Africa. In a recent article, authors described how MEPI's key achievements helped launch the African Forum Research and Education in Health (AFREhealth). This organization aims to improve health professionals' education and research capacity in Africa, which will improve health outcomes and reduce health disparities among African countries. MEPI has inspired the development of AFREhealth by increasing the capacity of better trained doctors, creating an in-country shared research resources and experiences, and promoting retention of medical students and faculty at African institutions. Also, MEPI established research support centers that facilitated training in grant writing, scientific writing, and research administration; which help to build a sustainable research environment. These initiatives give organizations such as AFREhealth an opportunity to leverage MEPI's efforts by expanding research collaborations and joint learning in African countries. AFREhealth will contribute to increasing the numbers and quality of health care professionals as they work to address Africa's key health priorities including Tuberculosis, HIV, and Malaria. 

Reference
 Medical Education Partnership Initiative gives birth to AFREhealth. The Lancet Global Health. Volume 5, No. 10, e965–e966, October 2017. 
---
"NIH commits $36M to train junior faculty in Africa."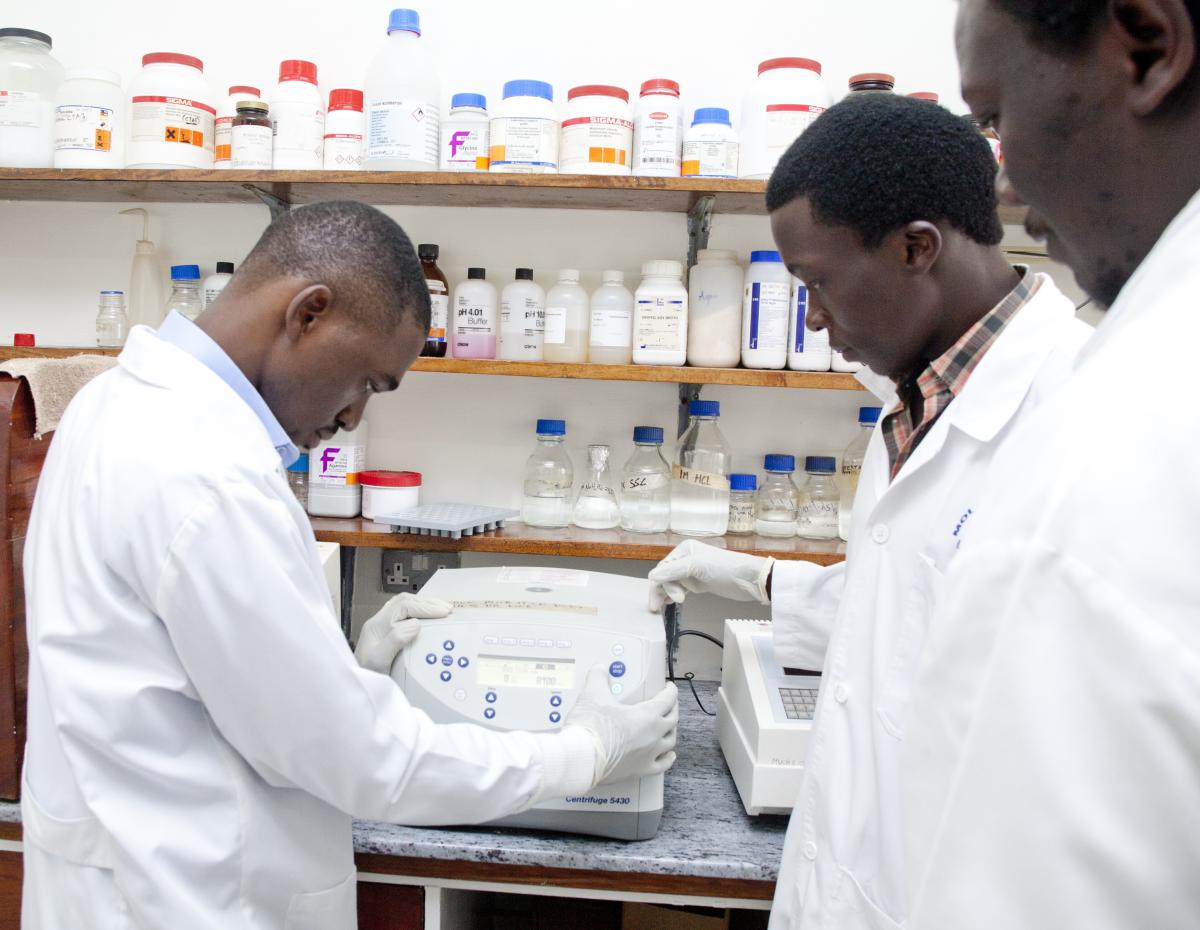 Since 2010, Medical Education Partnership Initiative (MEPI) awards have been a huge success, transforming medical education across the Sub-Saharan African region by strengthening curricula, upgrading community-based training sites, and expanding communications technology and e-learning resources. However, many junior level staff lack the necessary resources to incorporate research into their careers. "These new awards will support advanced training and provide dedicated time so [junior faculty] can conduct investigations that will lay the groundwork for fundable proposals," said Fogarty Director Dr. Roger I. Glass. The $36.5 million in MEPI support over five years will support 11 junior faculty in 8 countries. The funded projects all incorporate research on HIV/AIDS linked with other noncommunicable diseases or risk factors."
Read the full-text article
---
NIH prepares for new MEPI research support in Africa:
The NIH has announced it is committed to continuing to foster the next generation of researchers in sub-Saharan Africa and is planning to issue a second round of grants through the Medical Education Partnership Initiative (MEPI). Read the Fogarty Interational Center article for more information.
---
MEPI_highlights
Household Air Pollution Investigation Network (HAPIN) Program Highlights
The Implementation Science Network (ISN) recently funded three proposals supporting research, evaluation and Implementation Science approaches for adoption and sustained use of clean cooking technologies in Low and Middle Income Countries. More information on the ISN and the funded proposals.
Awards from the first funding opportunity for the HAPIN initiative, the Household Air Pollution (HAP) Health Outcomes Trial, will be announced in September – October 2016. The HAP Health Outcomes Trial sought applications from institutions/organizations to conduct a clinical trial across three or more Low and Middle Income Country settings to test improved stove and fuel interventions on health outcomes in exposed populations and to establish a biomarker center for the development and validation of clinical, physiological, chemical, biochemical and/or microbiological markers of exposure and pathophysiological responses to household air pollution.
HAPIN_highlights
This page last reviewed on January 10, 2018
Connect with the NIH Common Fund