DS-I Africa Symposium
June 22-24, 2020 in Kampala, Uganda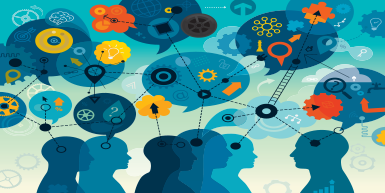 In coordination with the launch of the NIH Common Fund's Harnessing Data Science for Health Discovery and Innovation in Africa (DS-I Africa) program, NIH is hosting a Symposium in Kampala, Uganda on June 22-24, 2020. The DS-I Africa Symposium will bring together up to 350 participants, mostly from Africa, representing academic, government, NGOs, private sector, and other relevant organizations. The goals of the Symposium are to publicize the NIH funding opportunities associated with the DS-I Africa program, showcase diverse data science-related activities across the continent, and encourage networking across disciplines and sectors among potential applicants for the funding opportunities.
The meeting is open to the public, though space is limited. To ensure diverse participation across disciplines, areas of expertise, and geographic regions, individuals interested in attending the Symposium will be asked to request an invitation by submitting some general information on a registration website, which will open in March 2020. More information on the registration process will be provided on this website.
For those who are unable to attend the Symposium in person, several sessions – including sessions related to the NIH Funding Opportunities – will be webcast and recorded, and later posted on this website.
Please direct any questions about the Symposium to DSIAfrica.Symposium@nih.gov
This page last reviewed on February 14, 2020
Connect with the NIH Common Fund