Keynote messages by inspiring leaders from a variety of fields and sectors will be posted on this website in July. Check back often to see their talks! Click on the links below for more information about the speakers and to watch their talks.
---


The NIH Vision for Harnessing Data Science and Innovation for Health in Africa
Francis Collins
Director, NIH
Profile
In his welcoming address, Dr. Collins describes the great potential of rapid advances in data science for improving health in Africa and the vision for how the NIH's new Common Fund initiative will support African leadership and global partnerships for research and training in this exciting field.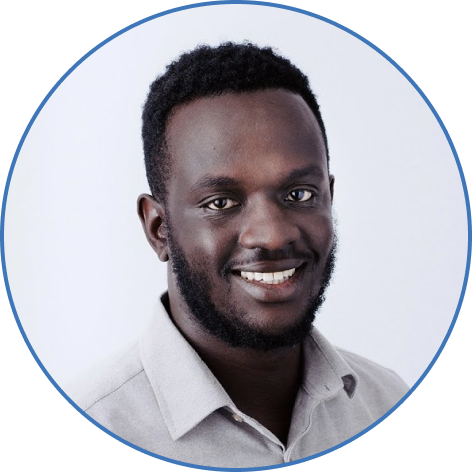 Building a Data-Driven Health Infrastructure in Africa
Brian Gitta
CEO and Co-Founder, Matibabu and Think IT
Profile
 
Brian Gitta is a computer scientist, entrepreneur, and innovator from Uganda whose desire is accelerating continental development by engaging directly with entrepreneurs across African countries and beyond. In his talk, he shares how we can use data to build stronger health infrastructures within Africa. Using matibabu – the startup he helped build around a point-of-care malaria diagnostic device – as a case study, Mr. Gitta also describes the challenges and opportunities for data science for health in Africa from the perspective of an entrepreneur.


Partnerships as Drivers of Evidence Uptake and Use
Catherine Kyobutungi
Executive Director at the African Population and Health Research Center
Profile
 
Dr. Catherine Kyobutungi shares her perspectives on evidence-based policy making based on her work at the Africa Population and Health Research Center, a non-profit think tank generating evidence to drive policy action to improve the health and wellbeing of African people. Dr. Kyobutungi discusses the importance of African leadership and the need to strengthen the data ecosystem across the continent.


Sickle Cell Disease in Africa: Health, Genomics and Gene Therapy
Julie Makani
Associate Professor in the Department of Haematology and Blood Transfusion, Muhimbili University of Health and Allied Sciences
Profile
Dr. Julie Makani presents cutting edge approaches to harness data science to conduct research and improve health in sickle cell disease in Africa from the perspective of an academic researcher in Tanzania. She emphasizes the role of genomics and the importance of partnerships in health, education, and research as well as the need for equity in health research.


Data Science Partnerships: An Opportunity to Increase Access to Quality Healthcare in Africa
Beatrice Murage
Senior Scientist, Phillips
Profile
 
Dr. Beatrice Murage shares an overview of Philips' healthcare research work in Africa and the importance of collaboration between public sector, academia, private sector, and other stakeholders to capitalize on the potential of data science. Dr. Murage emphasizes the importance of African leadership and talent in building an ecosystem that delivers access to quality healthcare across the continent. Read more on how Philips is expanding access to care.


Data for Evidence-Informed Policy-Making in Sierra Leone: Perspectives from a Government Leader
David Moinina Sengeh
Minister of Basic and Senior Secondary Education and Chief Innovation Officer; Government of Sierra Leone
Profile
 
Dr. David Moinina Sengeh – himself an accomplished data science researcher – shares perspectives on the potential of data science as a government leader. Minister Sengeh describes how Sierra Leone is harnessing the power of data for evidence-informed policy-making in response to COVID-19 and other health challenges and comments on how researchers can best contribute to this growing field.


AI Innovations to Transform Healthcare in Africa
Aisha Walcott-Bryant
Research Manager, IBM Research Africa
Profile
Dr. Aisha Walcott-Bryant shares examples of IBM Research's work in Africa leveraging artificial intelligence and data science to address major health challenges in Africa and their approach to local collaboration and partnerships. Specifically, she describes work to support decision-making related to malaria, generate interventions to reduce the spread of COVID-19, and improve maternal, newborn, and child health. 

Click here for the audio-described version.