Program Snapshot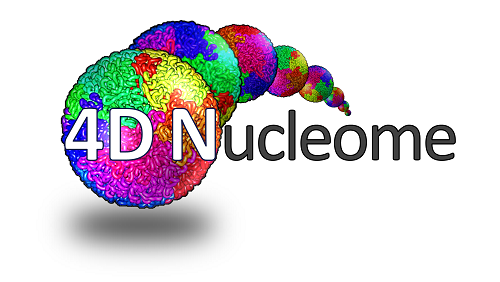 Genetic material, located within the nucleus of a cell, is not randomly organized.  Although the spatial configuration of DNA and DNA-associated proteins is known to influence gene expression and cellular function, how this occurs is currently unknown. The Common Fund's 4D Nucleome program aims to understand the principles behind the three-dimensional organization of the nucleus in space and time (the 4th dimension), the role nuclear organization plays in gene expression and cellular function, and how changes in the nuclear organization affect normal development as well as various diseases.
Visit the 4D Nucleome Portal  to find information about the data, protocols, reagents, resources, and methods that are currently being developed by 4DN Network investigators.
Program Highlights

NEW! A Guiding Light to Study Protein Assembly in Living Cells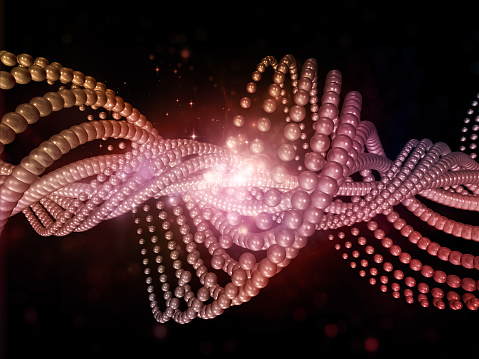 4D Nucleome grantee Dr. Clifford Brangwynne and collaborators have developed a new tool that uses light to manipulate matter inside living cells. Called optoDroplet, this tool helps explain the physics and chemistry behind how cells assemble a mysterious structure called a membraneless organelle. The optoDroplet system will help researchers understand the basic mechanisms that underlie self-assembly of membraneless organelles in healthy living cells and may reveal how cells become diseased when this process goes awry. Read the full highlight here.
In the news - Read the press release from Princeton University here.
---
Elaborate X-inactivated Chromosome Structure Revealed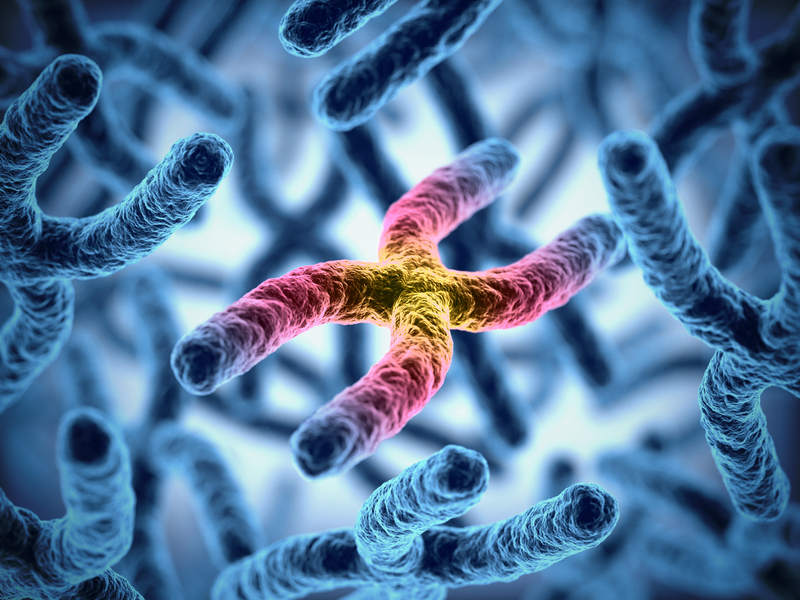 X-inactivation is the process by which one of the two X chromosomes present in female mammals is inactivated. Although the inactivated X chromosome appears to be a condensed blob under a microscope, a new study from 4D Nucleome grantee Job Dekker, Ph.D. and collaborators reveals a highly elaborate structure. Using a variety of methods, including chromosome conformation capture technologies and mouse models, they found that the inactive X chromosome is actually composed of two highly organized structures. Read the full highlight here.
In the news - Read the press release from the University of Massachusetts Medical School here.
Announcements

4D Nucleome Funding Opportunity. The Transformative Collaborative Project Award (TCPA) aims to provide research support for eligible investigators to pursue novel research directions or develop new technologies and tools that will further help the 4DN Program to achieve its goals. Learn more about this opportunity here.
---
4DN program featured in Nature Methods. The 4DN program was highlighted in a recent technology feature in Nature Methods that describes the program's efforts to characterize nuclear organization and its effect on the cell and genome. Read the full story here.
---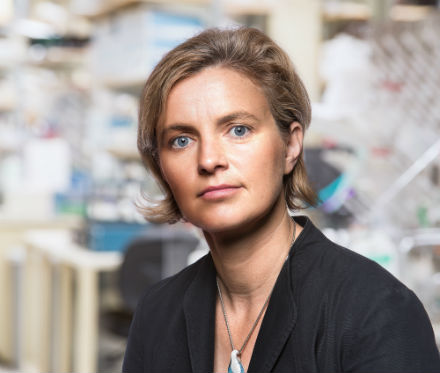 Congratulations to Dr. Clodagh O'Shea, a 4D Nucleome grantee named as a Howard Hughes Medical Institute faculty scholar. Dr. O'Shea is working to "identify critical 3D genomic interactions that are subverted in both viral infection and cancer and the rational design of powerful synthetic viral therapies for the treatment of patients suffering from cancer". Read more about this award here. Read the Salk Institute press release here.
---
Conversations: A guide to packing your DNA. In a conversation with Cell, 4D Nucleome grantees Drs. Job Dekker, Mitchell Guttman, and Stavros Lomvardas discuss the organization of genetic material in the nucleus, how it occurs, and why it matters. Learn more about this conversation here.
---
4D Nucleome investigator featured on "Science Happens!" Watch Dr. Job Dekker describe how the folding of DNA strands holds cues to human health. See the video below and learn more about this episode here.
---
"Unraveling nuclear architecture" named a 2016 Method to Watch. The mapping of nuclear architecture was named a Nature Methods 2016 Method to Watch, with special mention of the 4D Nucleome program. Read the full story here.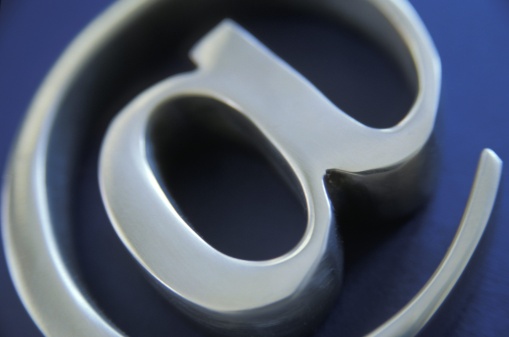 Contact us at: 4DNucleome@mail.nih.gov