Program Snapshot
The overall goal of the NIH HCS Research Collaboratory program is to strengthen the national capacity to implement cost-effective large-scale research studies that engage health care delivery organizations as research partners. The aim of the program is to provide a framework of implementation methods and best practices that will enable the participation of many health care systems in clinical research, not to support a defined health care research network. Research conducted in partnership with health care systems is essential to strengthen the relevance of research results to health practice.
Program Highlights
Visit the HCS Research Collaboratory website for in-depth program information.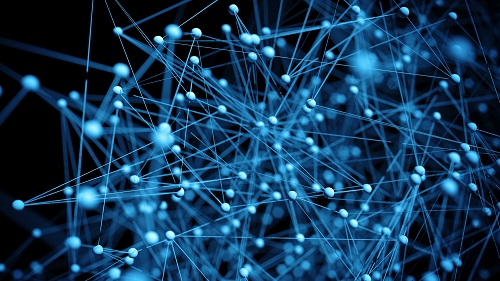 Large Data Networks to Support Public Health and Research. HCS Research Collaboratory grantee, Dr. Richard Platt, and his colleagues published an article in Health Affairs profiling four large health data networks. The networks are "examples of the first stage in the development of a shared national big-data resource that leverages the investments of many agencies and organizations for the benefit of multiple networks and users." Read a summary of the article

in plain language. Read the original article abstract

(full text requires subscription).
Study Design of LIRE Pragmatic Trial Published. Dr. Jerry Jarvik and colleagues have published an article in Contemporary Clinical Trials describing the design of the Lumbar Imaging With Reporting of Epidemiology (LIRE

) trial. The trial is being supported by the HCS Research Collaboratory as a demonstration project. Read a brief summary of the article

in plain language. Read the original article abstract.
Findings from STOP CRC on Pragmatic Trial Recruitment. Drs. Coronado and Green, lead researchers of the Strategies and Opportunities to Stop Colorectal Cancer in Priority Populations (STOP CRC

) pragmatic trial demonstration project, and colleagues have published an article in Clinical Trials describing the challenges of recruiting participants into large, multi-site pragmatic clinical trials—particularly at the health system level. Read a brief summary of the article

in plain language. Read the original article abstract.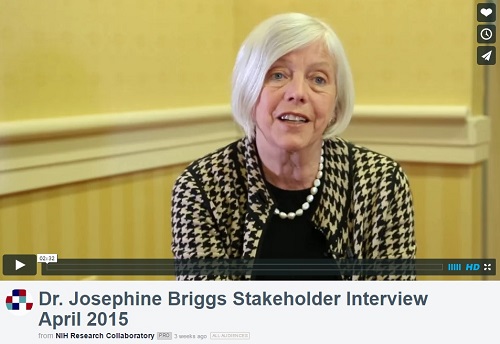 Interview with Dr. Josephine Briggs on the Impact of HCS Research Collaboratory. Click on the image at right to watch an interview with the Director of the National Center for Complementary and Integrative Health as she describes the impact of the HCS Research Collaboratory and its collaborators.

Collaboratory Researchers Find Poor Compliance with Clinical Trials Reporting Law. A new analysis of data from the ClinicalTrials.gov website shows that despite federal laws requiring the public reporting of results from clinical trials, most research sponsors fail to do so in a timely fashion—or, in many cases, at all. The study, published in the New England Journal of Medicine, was conducted by researchers supported by the NIH Collaboratory and the Clinical Trials Transformation Initiative (CTTI). A brief description of the findings is available in the Collaboratory's Living Textbook "Rethinking Clinical Trials."

 The original research article was published in The New England Journal of Medicine.