Program Snapshot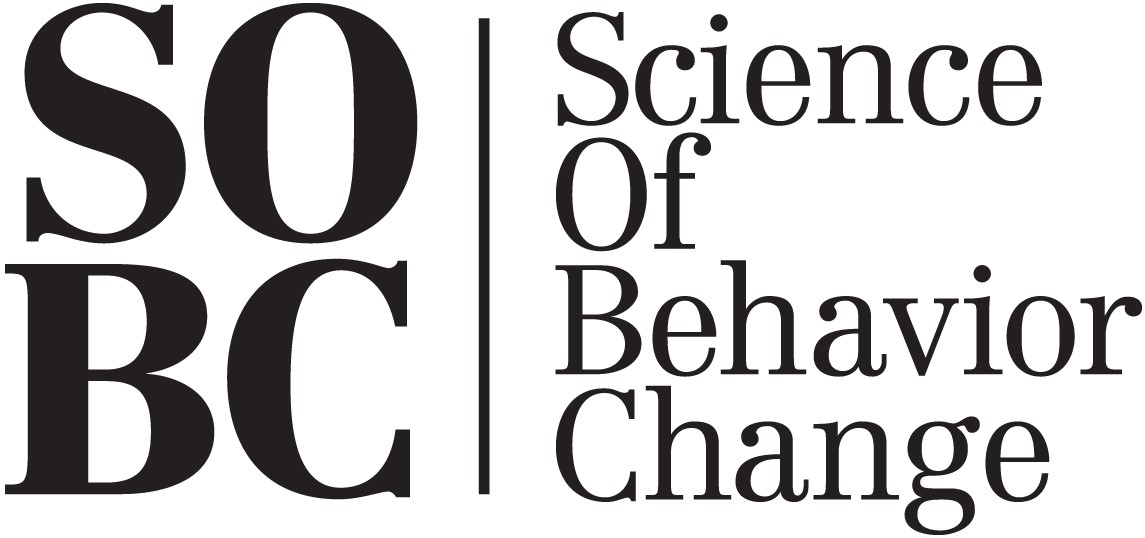 The Science of Behavior Change (SOBC) program seeks to promote basic research on the initiation, personalization and maintenance of behavior change. By integrating work across disciplines, this effort will lead to an improved understanding of the underlying principles of behavior change. The SOBC Program aims to implement a mechanisms-focused, experimental medicine approach to behavior change research and to develop the tools required to implement such an approach. The experimental medicine approach involves: identifying an intervention target, developing assays (measures) to permit verification of the target, engaging the target through experimentation or intervention, and testing the degree to which target engagement produces the desired behavior change.  Read more...
 
Want to collaborate with us or have questions? Contact us at SOBCinfo@nih.gov.
Program Highlights
Financial Incentives can Increase the Effectiveness of Smoking Cessation Programs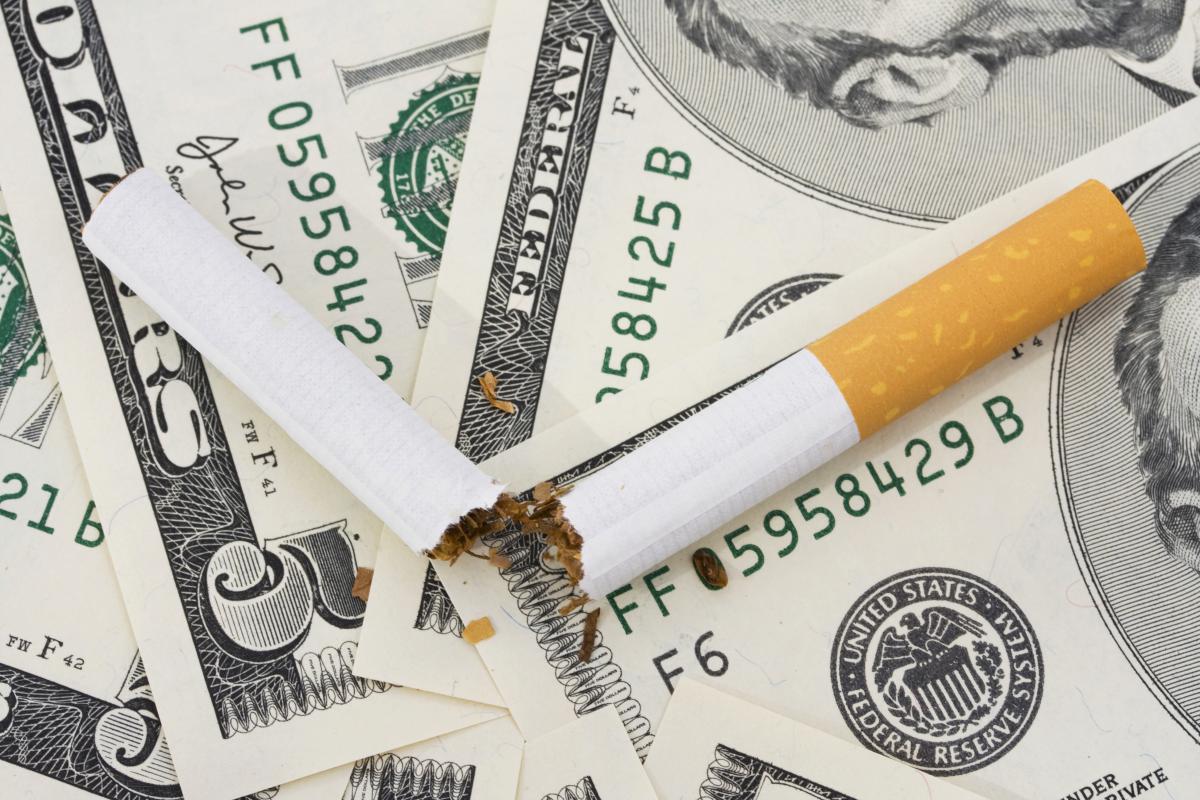 Financial incentive-based programs can be very effective in helping people to quit smoking. Read more...
________________________________________________________________________________________________________
Breaking Bad Habits: Summary of a Recent Meeting Hosted by the NIH Common Fund Science of Behavior Change Program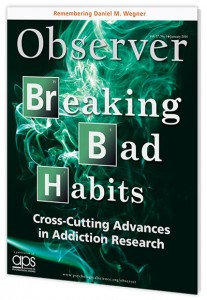 The SOBC Program is co-sponsoring a themed program at the Association for Psychological Science (APS) annual convention in May 2016. Several SOBC Workgroup members and current and former SOBC-funded investigators will participate as speakers and moderators. Activities will include a cross-cutting theme program, a poster session, a symposium featuring SOBC Stage 1 investigators on finding mechanisms of change in the laboratory and the field, and a discussion hour on identifying and measuring targets for intervention, which is the focus of the new SOBC Research Network. For more information visit the APS convention website.

---
The SOBC held a kickoff meeting of the SOBC Research Network on December 3-4, 2015. The purposes of the meeting were to officially launch the SOBC Research Network, introduce the awardees to each other and relevant NIH staff, share research plans, exchange ideas and methods, and identify areas of potential synergy.
View the meeting summary for more details.
Unhealthy behaviors—such as smoking, drug and alcohol abuse, overeating, and a sedentary lifestyle— contribute to negative health outcomes and common diseases. These types of behaviors account for approximately 40 percent of the risk associated with preventable premature deaths in the United States. Unfortunately, it is extremely difficult to initiate and maintain healthy behavior changes over an extended period of time.
The Common Fund's Science of Behavior Change (SOBC) program aims to improve our understanding of behavior change across a broad range of health-related behaviors. The program supports research that integrates basic and translational science and cuts across many disciplines. The SOBC program seeks to implement a mechanisms-focused approach to behavior change research and to develop the tools required to implement such an approach. One particular health behavior—adherence to medical regimens—provides particularly compelling test of this approach. Non-adherence to medical regimens is a significant health problem that is an exemplar for the general behavioral intervention goal of initiating and maintaining behavior change.
Stage 1 of the SOBC program sought to improve our understanding of basic mechanisms of human behavior change across a broad array of health-related behaviors and to use this knowledge to develop more effective behavioral interventions.
Research funded during Stage 1 led to the identification of three broad classes of intervention targets that are highly relevant to understanding the mechanisms of behavior change: self-regulation, stress reactivity and stress resilience, and interpersonal and social processes. 
The second stage of the program, the SOBC Research Network, began in fiscal year 2015 and will continue to build on knowledge gained from the first successful stage of the program.
The following institutions were awarded grants to establish the SOBC Research Network:
Columbia University Health Sciences, New York, NY; Principal Investigator: Karina W. Davidson
Columbia University Science of Behavior Change Resource and Coordinating Center 
 
Brown University, Providence, RI; Principal Investigators: Erick Loucks, Willoughby Britton, and Jean A. King
Mindfulness Influences on Self-regulation: Mental and Physical Health Implications
 
Dartmouth College, Hanover, NH; Principal Investigators: Lisa A. Marsch and Russell A. Poldrack
​Applying Novel Technologies and Methods to Inform the Ontology of Self-regulation
​
New York University, New York, NY; Principal Investigator: Amy M. Slep
​Targeting Corrosive Couple Conflict and Parent-child Coercion to Impact Health Behaviors and Regimen Adherence
 
University of Illinois at Chicago, Chicago, IL; Principal Investigators: Jun Ma and Leanne Williams
Engaging Self-regulation Targets to Understand the Mechanisms of Behavior Change and Improve Mood and Weight Outcomes
 
University of Michigan, Ann Arbor, MI; Principal Investigator: Alison L. Miller
Targeting Self-regulation to Promote Adherence and Health Behaviors in Children
 
Pennsylvania State University–University Park, State College, PA; Principal Investigators: David M. Almeida and Joshua M. Smyth
​Everyday Stress Response Targets in the Science of Behavior Change
 
Princeton University, Princeton, NJ; Principal Investigators: Johannes A. Haushofer
​How Does Stress Affect Health Behaviors: Preferences, Beliefs, or Constraints?
​
State University of New York at Buffalo, Buffalo, NY; Principal Investigators: Leonard H. Epstein and Warren K. Bickel
Delay Discounting as a Target for Self-regulation in Prediabetes