PROMIS MEASURES ENHANCE CLINICAL CARE IN PEDIATRIC ONCOLOGY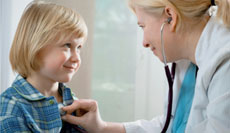 The Patient-Reported Outcomes Measurement Information System (PROMIS) is a program within the NIH Common Fund designed to change the way clinical information is collected, used, and reported. An important group to gather patient reported outcomes is the pediatric population. In a recent study, an NIH-funded research team spanning five clinical sites examined the usability of the PROMIS pediatric measures for oncology patients 8-17 years of age. The researchers were able to collect data using a computer interface during in-person interactions, leading to 200 out of 203 study participants completing some or all of the measures. Examining two groups, active treatment and survivorship (defined as post-successful treatment), researchers were able to get an in depth look at several symptoms including fatigue, anxiety, and depression. The results clearly demonstrate that patients who are in treatment report worse outcomes than those in survivorship. The outcomes from this study establish that the pediatric PROMIS measures can be applied in the pediatric oncology setting. This in an important advance because the study validates that these measures are accurate and relevant for the child and adolescent patient populations, particularly those suffering from serious medical conditions.
Reference 
Hinds PS, Nuss SL, Ruccione KS, Withycombe JS, Jacobs S, DeLuca H, Faulkner C, Liu Y, Cheng YI, Gross HE, Wang J, DeWalt DA. Pediatr Blood Cancer. PROMIS pediatric measures in pediatric oncology: valid and clinically feasible indicators of patient-reported outcomes. 2013 Mar; 60(3). PMID: 22829446
PROMIS SEEN AS A NATIONAL MODEL FOR PATIENT REPORTED HEALTH MEASURES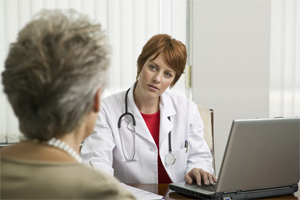 According to a recent article from The Commonwealth Fund's Quality Matters publication, The NIH Common Fund's Patient-Reported Outcomes Measurement Information System (PROMIS) program has been setting a standard for the development and validation of patient-reported outcomes measures (PROMs) for patients with an array of diseases and conditions. A major goal of the program is to create more precise measures while also reducing the number of questions patients have to answer, thus making the measures useful in clinical practice. While the program's goals are centered on defining and validating measures via research studies, the Quality Matters article suggests that these advances will in part pave the way for a more prominent use of PROMs throughout clinical settings by health care organizations. The PROMs being developed allow for flexibility in use for different conditions and importantly enable computerized-adaptive testing. Computerized-adaptive testing gives patients the most appropriate questions, based on their answers to previous questions. Allowing patients to complete measures on their computers and submit electronically also aids in streamlining the process. These advances make it easier for patients to complete sets of questions and improve efficiency and utility of the measures, thus advancing patient care. The success of PROMIS to date is a testament to both the researchers and patients. For example, Dinesh Khanna, M.D., M.S., a PROMIS researcher, used focus groups and other interactions with patients to help in both the development and validation of methods. It is hoped that PROMs will become used at a higher level in the coming years, with interest growing from the health care community.
More information on the use of PROMs and the PROMIS program and to read the full Quality Matters article, please visit:
Using Patient-Reported Outcomes to Improve Health Care Quality
Q&A: Developing Patient-Reported Outcomes Measures
NEW WEBSITE PROMOTES TOOLS TO MEASURE HEALTH OUTCOMES FROM THE PATIENT PERSPECTIVE

The Patient–Reported Outcome Measurement Information System (PROMIS®), funded by the NIH Common Fund, provides clinicians and researchers access to adult– and child–reported measures of health and well–being. PROMIS® recently launched a redesigned website that provides tailored information for researchers, clinicians, and patients on the latest research results and recommendations. Featured on the site are instruments and measures, software, methodology, data, publications, research centers, and many other resources.
More information on the use of PROMs and the PROMIS program and to read the full Quality Matters article, please visit:
Click here to see the new PROMIS® website​
PROMIS ITEMS SCORE HIGH IN RELIABILITY, PRECISION, AND CONSTRUCT VALIDITY
The first-large scale testing of the Common Fund's Patient-Reported Outcomes Measurement Information System (PROMIS) items demonstrates that item banks and short forms are useful in quantifying diverse clinical symptoms, according to a study led by Dr. David Cella and published in the Journal of Clinical Epidemiology (63(11):1179-94).