Program Snapshot
The Common Fund's Genotype-Tissue Expression (GTEx) program aims to study human gene expression and regulation in multiple tissues, providing valuable insights into the mechanisms of gene regulation and, in the future, its disease-related perturbations. Genetic variation between individuals will be examined for correlation with differences in gene expression level to identify regions of the genome that influence whether and how much a gene is expressed. The GTEx project includes the following initiatives:
Novel Statistical Methods for Human Gene Expression Quantitative Trait Loci (eQTL) Analysis
Laboratory, Data Analysis, and Coordinating Center (LDACC)
caHUB Acquisition of Normal Tissues in Support of the GTEx Project
Program Highlights
Scientists Use GTEx Data to Help Predict Genes Associated with Disease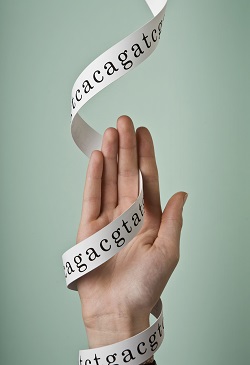 Researchers at the University of Chicago and their collaborators have developed PrediXcan, a computational method that links genetic variation and gene activity to disease traits. The method uses gene activity datasets like the Genotype-Tissue Expression (GTEx) data to train the computer to associate certain genetic profiles with certain diseases. The technique has important implications for linking genetics to disease susceptibility.
Read an article describing the research.


Read the original research article (institutional subscription may be required for full text).

GTEx Reaches Midpoint Milestone.
The GTExPortal

 was just updated! This latest version of sequence data encompasses roughly half of the anticipated 960 postmortem donors. This release includes genotype data from approximately 450 donors and over 9600 RNA-seq samples across 51 tissue sites and 2 cell lines, with adequate power to detect Expression Quantitative Trait Loci in 44 tissues. Full gene and isoform expression datasets are available for download through the GTEx Portal while genotypes and RNA-seq bam files are available via dbGaP.

GTEx Scientists Investigate Sex Differences. Sex and gender play a role in how health and disease differ across individuals, and considering these factors during research informs the development of preventive and therapeutic interventions for both sexes. Learn how supplements to GTEx grants are enabling researchers to investigate sex as a biological variable.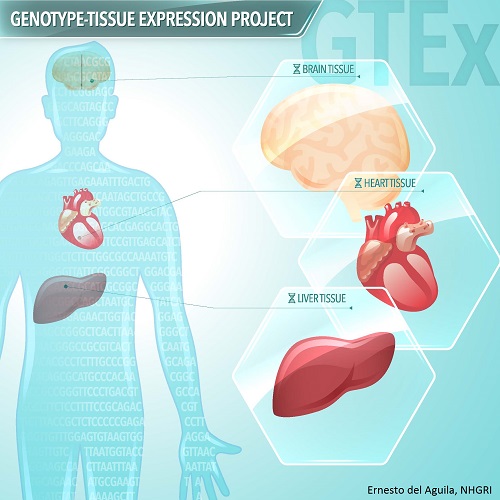 GTEx Symposium: All things considered — Biospecimens, 'Omics Data, and Ethical Issues. This 2 day symposium covered a broad range of topics that focus on the collection of normal biospecimens for GTEx. The symposium was open to the public. View the agenda. View the Symposium Website. View the archived videocast of Day 1 of Day 2.
GTEx Pilot Phase Data Show How Differences in DNA Affect Gene Activity and Disease Susceptibility. Analyses from the GTEx pilot phase were recently published in Science and other journals. Learn how the GTEx resource is poised to advance our understanding of how genetics and gene activity affect human health and disease. Read a brief summary of the potential of the GTEx resource and some of the pilot phase findings. Read the Press Release.
The Genotype-Tissue Expression Project (GTEx) Biospecimens Access Policy is a mechanism  to allow researchers access to tissues in the GTEx biobank. The policy and related forms can be found on the GTEx Portal. 

Go directly to GTEx Sample Request Forms.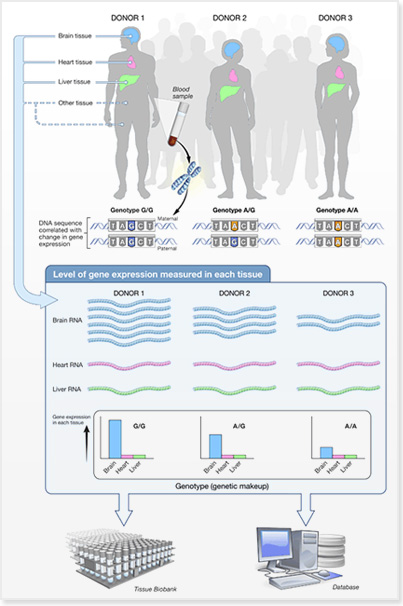 The GTEx (Genotype-Tissue Expression) Project. Correlations between genotype and tissue-specific gene expression levels will help identify regions of the genome that influence whether and how much a gene is expressed. GTEx will help researchers to understand inherited susceptibility to disease and will be a resource database and tissue bank for many studies in the future.