A Personalized Approach to Clinical Care Leads to Diagnoses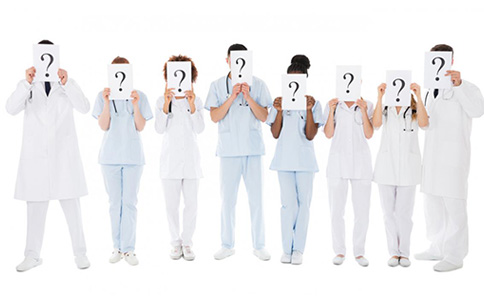 Rare diseases are a significant health care concern with almost 7,000 rare diseases, affecting more than 25 million Americans and their families. It can take several years for people suffering from rare or unknown conditions to arrive at a diagnosis. Often times, resources provided in standard clinical settings are not sufficient to diagnose patients. Several factors including limited technology, time, financial constraints, and medical coverage are barriers to solving some of the most complex medical mysteries. The Undiagnosed Diseases Network (UDN) has pioneered and optimized diagnostic and research strategies to overcome these constraints. This nationwide network of clinicians and researchers is improving the level of diagnosis of rare and undiagnosed conditions by applying personalized clinical and research evaluations.
Since 70-80% of undiagnosed diseases are due to rare genetic disorders, evaluations typically require scanning a patient's DNA through a process called sequencing. While certain types of sequencing are considered standard practice, patients often obtain results that cannot be further resolved through clinical means. In addition, differences in the interpretation of sequencing between the ordering clinician and testing laboratory occur, and gene variants not currently associated with disease may not be reported, leading to missed opportunities for clinicians to solve cases.
In a UDN study, Dr. Vandana Shashi and colleagues analyzed data from four UDN clinical sites from 2015 to 2019 to assess the number of diagnoses, new disease gene discoveries, and underlying investigative methods required to make the diagnoses. Of the 791 people evaluated at the UDN sites, 231 received diagnoses and 17 new genetic diseases were identified. About 35% of these diagnoses were straightforward and obtained with DNA sequencing. However, many of these straightforward cases were not previously resolved in a standard clinical setting due to financial constraints and limited medical coverage. This study also showed that the majority of the cases were complex and required personalized clinical evaluations and research tools beyond DNA sequencing. Sixty-five percent of the diagnoses were made due to the UDN's unique diagnostic and research paradigms that surpass standard diagnostic processes.
Reference
Clinical sites of the Undiagnosed Diseases Network: Unique contributions to genomic medicine and science. Kelly Schoch, Cecilia Esteves, Anna BicanRebecca Spillmann, Heidi Cope, Allyn McConkie-Rosell, Nicole Walley, Liliana Fernandez, Jennefer N Kohler, Devon Bonner, Chloe Reuter, Nicholas Stong, John J. Mulvihill, Donna Novacic, Lynne Wolfe, Ayat Abdelbaki, Camilo Toro, Cyndi Tifft, May Malicdan, William Gahl, Pengfei Liu, John Newman, David B. Goldstein, Jason Hom, Jacinda Sampson, Matthew T. Wheeler, Undiagnosed Diseases Network, Joy Cogan, Jonathan A. Bernstein, David R. Adams, Alexa T. McCray, Vandana Shashi. Genetics in Medicine, 2020 Oct 23. 
In the News