Initial Outcomes from the Undiagnosed Diseases Network Reveal Promising Number of Diagnoses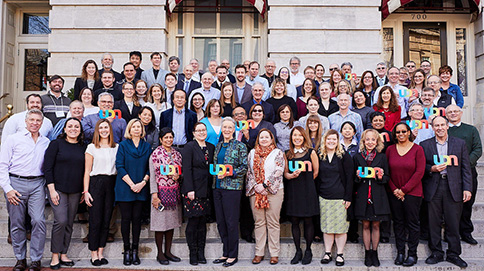 Members of the Undiagnosed Diseases Network (UDN) published a summary of the progress that was made by the network during the first twenty months of accepting applicants in the New England Journal of Medicine. During that time, the network accepted 601 participants that remained undiagnosed by traditional medical practices. Of those who completed their UDN evaluation in the first twenty months, 35% were given a diagnosis. Many of these diagnoses are rare genetic diseases including 31 previously unknown syndromes.
To learn more about this study, read the press releases associated with the publication from Stanford Medicine and Baylor College of Medicine.
New coverage associated with this publication:
Reference
Effect of Genetic Diagnosis on Patients with Previously Undiagnosed Disease. Splinter K, Adams DR, Bacino CA, Bellen HJ, Bernstein JA, Cheatle-Jarvela AM, Eng CM, Esteves C, Gahl WA, Hamid R, Jacob HJ, Kikani B, Koeller DM, Kohane IS, Lee BH, Loscalzo J, Luo X, McCray AT, Metz TO, Mulvihill JJ, Nelson SF, Palmer CGS, Phillips JA 3rd, Pick L, Postlethwait JH, Reuter C, Shashi V, Sweetser DA, Tifft CJ, Walley NM, Wangler MF, Westerfield M, Wheeler MT, Wise AL, Worthey EA, Yamamoto S, Ashley EA, Undiagnosed Diseases Network. N Engl J Med. 2018 Oct 10.