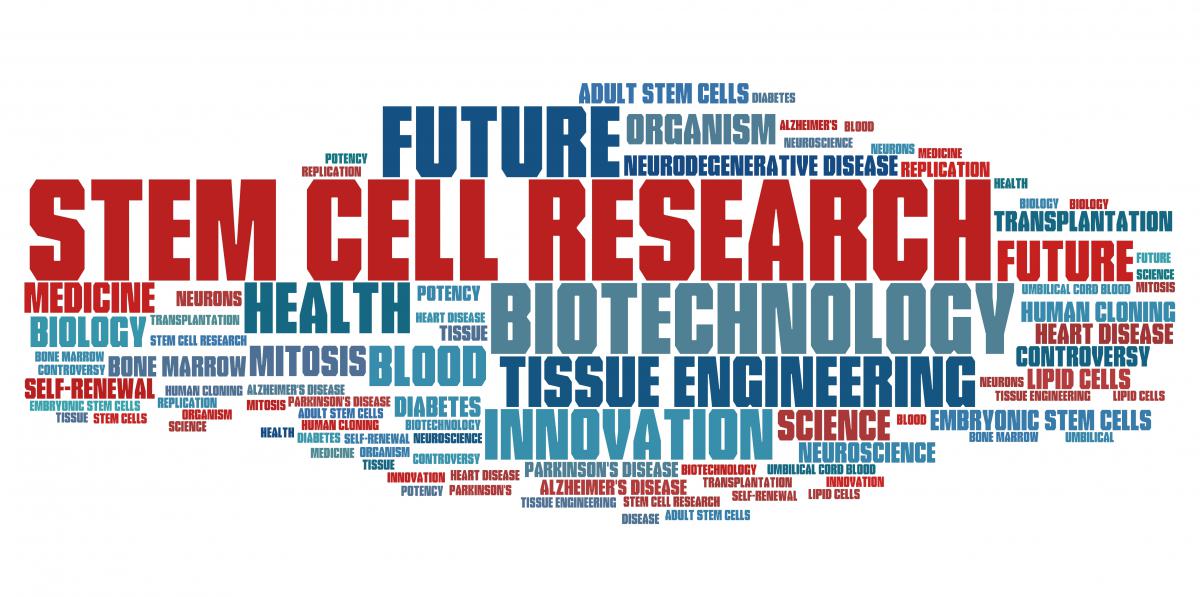 Over the years researchers have begun to focus on the potential utility of Induced pluripotent stem cell (iPSC)−adult cells reprogrammed to behave similarly to embryonic stem cells−as a tool for regenerative medicine (treatment in which stem cells are used to repair damaged cells or tissues). However, to achieve this goal, the stem cell field must evolve more efficiently from basic discovery to translational and therapeutic applications.  
The goal of the Regenerative Medicine Program (RMP) is to serve as a national resource for stem cell science to accelerate the development of new medical applications and cell based therapies. RMP is pursuing this goal through two major initiatives: a "Therapeutic Challenge Award" to Dr. Kapil Bharti at the National Eye Institute (NEI); and a Stem Cell Translation Laboratory (SCTL), headed by Dr. Ilyas Singec, within the National Center for Advancing Translational Sciences (NCATS). 
Dr. Bharti and his team at the NEI are developing a potential stem cell therapy using iPCS to treat age-related macular degeneration, a leading cause of blindness in the United States.
The SCTL is working to form collaborations with researchers across disciplines and organizations to advance the translation of stem cell-based therapies. The SCTL is designed to tackle top scientific and technological problems that currently impede therapeutic use of iPSCs and to rapidly deliver the resulting protocols, standards, data, tools and molecules to the broader scientific community.