Overview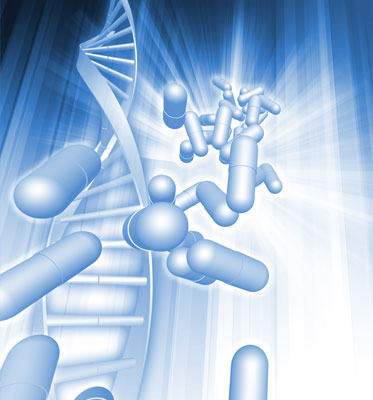 Unlocking the human genome allowed a great deal of information to be revealed about the human proteome –although a large part of the latter has yet to be annotated. Subsets of genes in the human genome expressing proteins with the ability to bind drug-like molecules have been termed the "Druggable Genome". Based on predictions from genomic information, as many as 3,000 genes encoding proteins can have their activity modified by medications; however, only 10 percent of what is considered "druggable" is targeted by FDA approved drugs. Illuminating the Druggable Genome (IDG) aims to shed light on these poorly characterized and/or uncharacterized proteins that are potentially modifiable. The IDG program is designed to address this knowledge gap by supporting research of understudied proteins in four important gene families that are commonly targeted for drug development – G-protein coupled receptors, nuclear receptors, ion channels and protein kinases.
IDG began with a pilot phase that established the Knowledge Management Center (KMC) and a consortium of 7 projects for the Adaptation of Scalable Technologies to Illuminate the Druggable Genome (TechDev). The KMC was designed to develop an integrated informatics solution encompassing data accrual, data-driven prioritizations, storage, cataloging, analysis, and dissemination of standardized/annotated information related to the unannotated proteins in the four gene families of interest. The aim of the KMC is to create a community informatics resource to assist investigators in uncovering the potential role(s) and biological functions of proteins with previously unknown activities. This will be done by identifying gaps in known data and allowing the prioritization of candidates within different technology platforms. A complementary component of the KMC supports the development of a web portal to promote efficient and effortless query and browsing tools that will bring together information from multiple data-sources. The second component of the pilot phase is to foster technology development, which focuses on the adaptation of scalable assays and technologies to enable deep annotation of the Druggable Genome. TechDev will focus on the adaptation of scalable assays and technologies.
Ultimately, the goal of IDG is to foster basic research by accumulating genomic data to inform our knowledge of the proteome. This new knowledge and tool sets are intended to equip small businesses and the pharmaceutical industry with the ability to design novel therapeutics to increase human health.