Program Snapshot
The goal of the Common Fund's Interdisciplinary Research (IR) program was to change academic research culture such that interdisciplinary approaches and team science spanning various biomedical and behavioral specialties are encouraged and rewarded. The program included the following components:
Interdisciplinary Training Programs
Innovation in Interdisciplinary Technology and Methods
Multiple Principal Investigator (Multi-PI) Policy
Program Highlights

This is your brain on stress
Drs. Amy Arnsten, Carolyn Mazure, and Rajita Sinha, part of the Interdisciplinary Research Consortium on Stress, Self-Control, and Addiction at Yale University, have published an article in the April 2012 issue of Scientific American that describes how your brain reacts to stress, and how that can lead to the all too familiar feeling of "freezing" when faced with an important task, like giving a speech or taking a test. 
 
Program Highlights

Hitting the Target: Molecule Hones in on Cancer Cells
Drs. Todd Golub and Stuart Schreiber, supported in part by the Common Fund's Interdisciplinary Research Consortium for Genomic Based Drug 
Discovery, along with their colleagues, have discovered 
a molecule that can selectively kill cancer cells but does 
not harm normal cells. 
 
Interdisciplinary Research program has transitioned from Common Fund support. Common Fund programs are strategic investments that aim to achieve a set of high impact goals within a 5-10 year timeframe. At the conclusion of each program, deliverables transition to other sources of support or use within the scientific community.
The Interdisciplinary Research program was supported by the Common Fund from 2005 through 2012. Currently, policies to facilitate interdisciplinary research and training initiatives developed through this program are in use by the scientific community, and many Interdisciplinary Research Consortia are continuing via other sources of support.
Highlights of the Interdisciplinary Research program's major accomplishments are:
Numerous scientific advances addressing complex challenges in biomedical research (see examples on the Program Highlights page)
Development of the NIH multi-PI policy, spurred in part by the Interdisciplinary Research program
Development of successful interdisciplinary training programs to support the next generation of interdisciplinary scientists
Please note that since the Interdisciplinary Research program is no longer supported by the Common Fund, the program website is being maintained as an archive and will not be updated on a regular basis.
Archived Program Highlights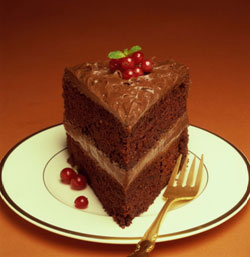 Obese people may have more difficulty resisting high calorie foods
Read More...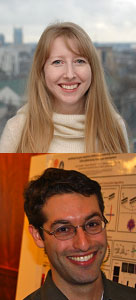 Interdisciplinary consortium trainee collaboration uses technique developed in teeth to study the heart
Read More...



Major Finding in Interdisciplinary Trainee Led Project Reveals How One Molecule- Adiponectin- Exerts Broad Protective Effects in Different Disease States
Read More...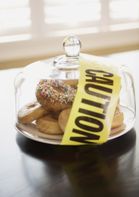 Fountain of Youth? Worms Reveal New Clues About Long Life
Read More...



Mouse Genetics Leads to New Clues for
Human Psychiatric Disorders. 
Read More...



Colorful Solution to Extending Lifespan.