New!

The HMP DACC Releases Expansive Collection of Data
In April 2014, the HMP Data Analysis and Coordinatin Center (DACC) released a large amount of new sequence data from the HMP sequencing centers and the demonstration projects. This new release, in addition to previously released data, brings the total sequence data stored by the DACC to over 14 terabytes. This expansive set of data will be useful to a large global community of researchers interested in microbes that are associated with both healthy humans and those suffering from numerous conditions and diseases.
Read the University of Maryland Institute for Genome Science press release here

 
Visit the HMP Data Analysis and Coordination Center (DACC) site here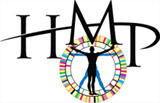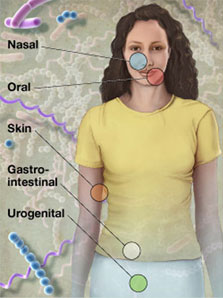 Researchers in the HMP are sampling and analyzing the genome of microbes from five sites on the human body: nasal passages, oral cavities, skin, gastrointestinal tract, and urogenital tract.