Program Snapshot
As biomedical tools and technologies rapidly improve, researchers are producing and analyzing an ever-expanding amount of complex biological data called 'Big Data'. As one component of the NIH-wide strategy, the Common Fund is supporting the Big Data to Knowledge (BD2K) program, which aims to facilitate broad use of biomedical big data, develop and disseminate analysis methods and software, enhance training for disciplines relevant for large-scale data analysis, and establish centers of excellence for biomedical big data.
BD2K Mission Statement
BD2K is a trans-NIH initiative established to enable biomedical research as a digital research enterprise, to facilitate discovery and support new knowledge, and to maximize community engagement. The BD2K initiative addresses four major aims that, in combination, are meant to enhance the utility of biomedical Big Data:
To facilitate broad use of biomedical digital assets by making them discoverable, accessible, and citable.
To conduct research and develop the methods, software, and tools needed to analyze biomedical Big Data.
To enhance training in the development and use of methods and tools necessary for biomedical Big Data science.
To support a data ecosystem that accelerates discovery as part of a digital enterprise.
Overall, the focus of the BD2K program is to support the research and development of innovative and transformative approaches and tools to maximize the integration of Big Data and data science into biomedical research.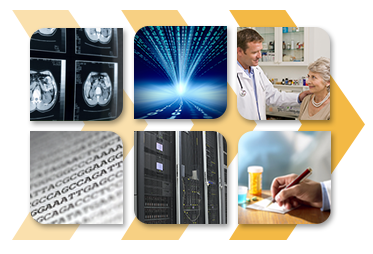 We need your input on biomedical data management! The NIH Request for Information "Strategies for NIH Data Management, Sharing, and Citation" seeks public comments on: 1) what, when, and how data should be managed and shared; and 2) setting standards for citing shared data and software. Read the request for information notice. Full instructions for comment are available on the NIH Office of Science Policy website. Submissions due December 29, 2016.
New Funding Opportunity to Support Meetings of Data Science Related Organizations. The NIH Big Data to Knowledge initiative announced a funding opportunity to support scientific meetings convened by data science related organizations focused on biomedical data science. Applications are due December 15, 2016. Read the funding opportunity announcement.
Funding Opportunity to Enhance the Efficiency and Effectiveness of Digital Curation for Biomedical Big Data now open. Letters of intent due November 1, 2016. Applications due December 15, 2016.
Multiple Funding Opportunities in Biomedical Data Science Training are currently open! See the BD2K Funding Opportunities page for details.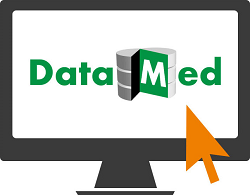 NIH announces an opportunity to provide feedback on a prototype biomedical Data Discovery Index (DDI) called DataMed. Developed through the BD2K biomedical and healthCAre Data Discovery Indexing Ecosystem project (bioCADDIE), the prototype allows users to find and access biomedical datasets from multiple sources based on key attributes. The bioCADDIE development team welcomes your feedback on the DataMed prototype!
Input | Output, a News and Discussion Forum for the Biomedical Data Science Community. This new blog is maintained by the NIH Office of the Associate Director for Data Science (ADDS) and will serve as a news and discussion vehicle for the overall community. Visit the Input | Output Blog.