Program Snapshot
Many biological experiments are performed on groups of cells, under the assumption that all cells of a particular "type" are identical. However, recent evidence from studies of single cells reveals that this assumption is incorrect. Individual cells within the same population may differ dramatically, and these differences can have important consequences for the health and function of the entire population.
Read more...
Program Highlights
Creating 3D Movies of Neuronal Activity in Real-Time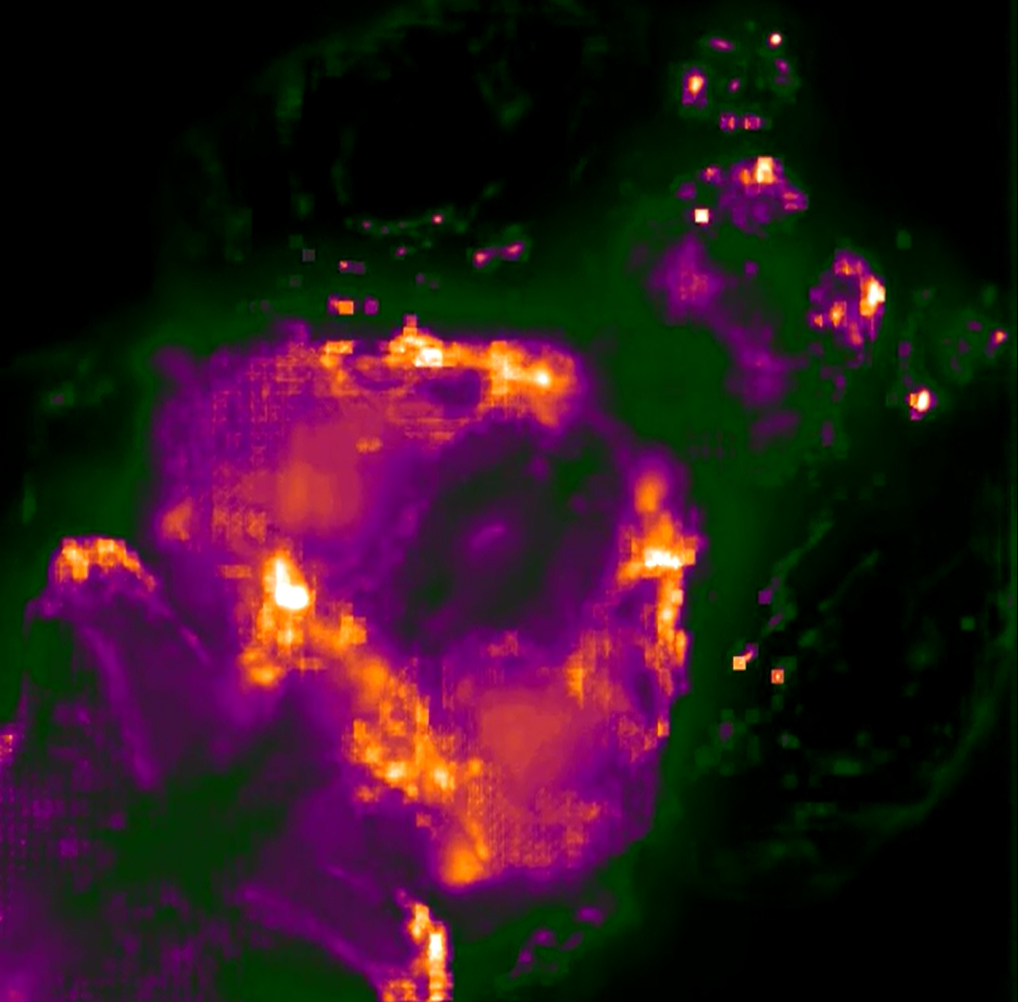 Researchers in the Single Cell Analysis program have created a high-speed, large-scale 3D imaging system capable of visualizing the activity of individual neurons in a living animal. By optimizing a technology called light-field microscopy, researchers were able to image the activity of every neuron in a worm and in the whole brain of a zebrafish larva. The system allows scientists to monitor and track neuron activity and may aid efforts to discover how sensory input is processed and behavior generated.
Join the Single Cell Analysis Listserv!

To join our mailing list for program announcements and relevant news, please subscribe here.
Join us for the 2015 Annual Investigators Meeting!
The 3rd Annual Single Cell Analysis Investigators Meeting is scheduled for April 20-21, 2015 at the Natcher Conference Center on the NIH Campus in Bethesda, Maryland. For meeting information and to register, click here!

Funding Opportunity Announcement for Single Cell Analysis Program:
Development of Highly Innovative Tools and Technology for Analysis of Single Cells
The Development of Highly Innovative Tools and Technology for Analysis of Single Cells FOA is affiliated with the Common Fund Single Cell Analysis Program (SCAP), but is not receiving direct Common Fund support. Awards made through this FOA will be funded by participating component NIH Institutes and Centers.
"Follow that Cell" Challenge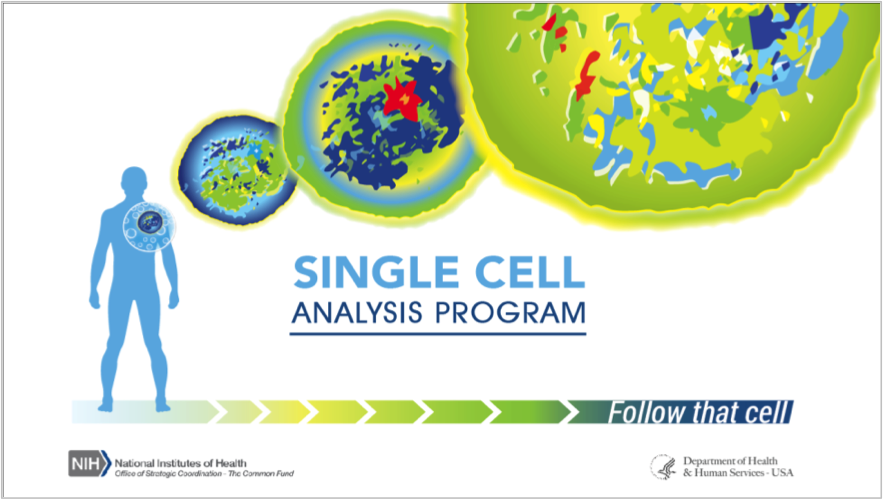 The NIH is seeking novel robust methods for analysis of individual cells that  can detect and assess changes in cell behavior and function over time either as a result of natural state changes or when perturbed. Read More
Register and submit your solution for the challenge here

See the Federal Register Notice 


Submission Deadline: December 15, 2014
Winners and other Finalists Announced: March 16, 2015
Related links: