Program Snapshot
Many biological experiments are performed on groups of cells, under the assumption that all cells of a particular "type" are identical. However, recent evidence from studies of single cells reveals that this assumption is incorrect. Individual cells within the same population may differ dramatically, and these differences can have important consequences for the health and function of the entire population.
Read more...
Program Highlights
Massively parallel polymerase cloning and genome sequencing of single cells using nanoliter microwells​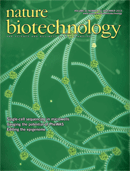 ​Genome sequencing of single cells has a variety of applications, including characterizing difficult-to-culture microorganisms and identifying somatic mutations in single cells from mammalian tissues. A major hurdle in this process is the bias in amplifying the genetic material from a single cell, a procedure known as polymerase cloning. Here we describe the microwell displacement amplification system (MIDAS), a massively parallel polymerase cloning method in which single cells are randomly distributed into hundreds to thousands of nanoliter wells and their genetic material is simultaneously amplified for shotgun sequencing.
Image courtesy of Nature Publishing Group
Save the Date! 2014 Annual PI Meeting Information
The 2nd Annual Single Cell Analysis Investigators Meeting is scheduled for April 21-22, 2014, at the Neuroscience Center, 6001 Executive Blvd, Rockville, MD 20852.  Please save the date!  More details related to the agenda, registration, and lodging is now available at https://nihsinglecellmeeting2014.eventbrite.com.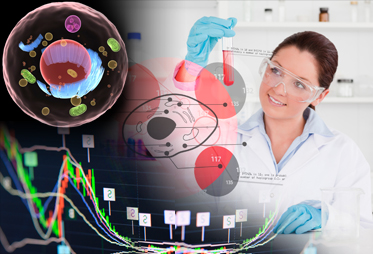 Join Single Cell Analysis email list
To join our mailing list for program announcements and relevant news, please subscribe here