Program Snapshot
Many biological experiments are performed on groups of cells, under the assumption that all cells of a particular "type" are identical. However, recent evidence from studies of single cells reveals that this assumption is incorrect. Individual cells within the same population may differ dramatically, and these differences can have important consequences for the health and function of the entire population.
Read more...
Program Highlights
Examining genetic function and regulation at the systems level using TIVA

Multicellular organisms are comprised of various different types of cells that are categorized based on their function and phenotypic expression. These cells, however, may not be identical at the molecular level and can be more heterogeneous in terms of their mRNA composition and proteins. Most of the knowledge about variability in genes has come from studies involving unicellular organisms, but it is unknown whether the processes that control variability in gene expression in these single-celled organisms can translate to the cells of the multicellular organisms. The environment in which cells exist can be diverse and have an effect on the gene expression. It is therefore of great biological importance to explore the RNA profiles of cells while the cell is in its natural environment.
Save the Date! 2015 Annual PI Meeting Information
The 3rd Annual Single Cell Analysis Investigators Meeting is scheduled for April 20-21, 2015, in the Bethesda area, Maryland.  Please save the date!  More details will be available at the end of this year.
Funding Opportunity Announcement for Single Cell Analysis Program
Development of Highly Innovative Tools and Technology for Analysis of Single Cells
The Development of Highly Innovative Tools and Technology for Analysis of Single Cells FOA is affiliated with the Common Fund Single Cell Analysis Program (SCAP), but is not receiving direct Common Fund support. Awards made through this FOA will be funded by participating component NIH Institutes and Centers.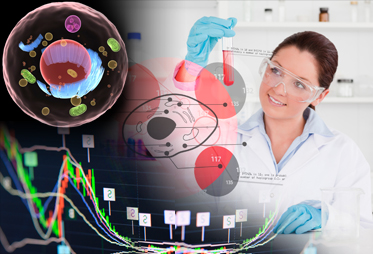 Join Single Cell Analysis email list
To join our mailing list for program announcements and relevant news, please subscribe here