Program Snapshot
The Common Fund's Library of Integrated Network-based Cellular Signatures (LINCS) program is developing a library of molecular signatures that describes how different types of cells respond to a variety of agents that disrupt normal cellular functions, called "perturbagens." This library may help us better understand normal and diseased cellular states and how to alter them.
The program currently supports LINCS Data and Signature Generation Centers and coordinates with the NIH Big Data to Knowledge (BD2K) initiative through a BD2K-LINCS Data Integration and Coordination Center.
Program Highlights

LINCS Scientists Investigate Sex Differences. 
Sex and gender play a role in how health and disease differ across individuals, and considering these factors during research informs the development of preventive and therapeutic interventions for both sexes. Learn how supplements to LINCS grants are enabling researchers to investigate sex as a biological variable.
Program Highlights

LINCS Data Harnessed to Help Reveal How Cancer Cells Continuously Reproduce 
Cancer, generally speaking, occurs due to unregulated cell reproduction. As cells grow and multiply unchecked they need to produce more proteins, ultimately leading to the formation of tumors.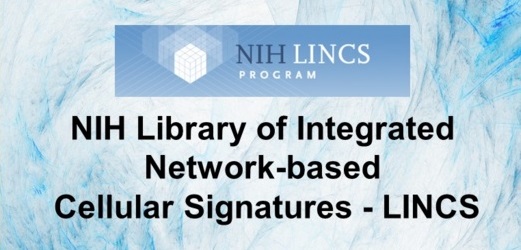 Archived Webcast of LINCS Outreach Meeting: You can now watch the archived webcast

of the March 10-11th LINCS Outreach Meeting to learn more about LINCS and how big data is shaping the future of biomedical research. Browse the meeting agenda and other meeting information.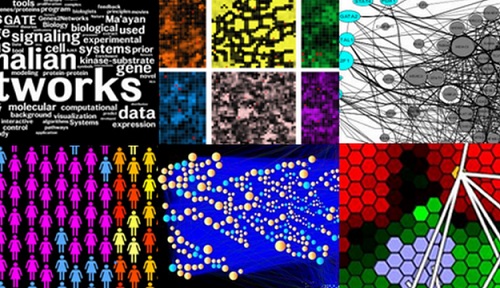 A Network Analysis and Systems Biology Massive Open Online Course is being hosted by the BD2K-LINCS Data Coordination and Integration Center on Coursera February 29 - May 16, 2016. Visit the Coursera website

to learn more and apply for the course.
LINCS and Big Data in Genetics. Learn how high-throughput data from the LINCS program could contribute to our understanding of cancer and other diseases in this editorial from Nature.

LINCS Data Science Research Webinars. Want to learn more about the LINCS data and how you can use them in your research? Join the LINCS Data Science Research Webinars held on select Tuesdays at 3:00 PM Eastern Time. See upcoming webinars and view archived webinars. 
​

​​
ACCESS THE LINCS PORTAL
The LINCS portal is a source of information for the research community and general public about the LINCS project.  The portal contains details about the assays, cell types, and perturbagens currently part of the library, as well as links to participating sites, the data releases from the sites, and software that can be used for analyzing the data. Click on the image below to get started.