Program Snapshot
As biomedical tools and technologies rapidly improve, researchers are producing and analyzing an ever-expanding amount of complex biological data called 'Big Data'. As one component of the NIH-wide strategy, the Common Fund is supporting the Big Data to Knowledge (BD2K) program, which aims to facilitate broad use of biomedical big data, develop and disseminate analysis methods and software, enhance training for disciplines relevant for large-scale data analysis, and establish centers of excellence for biomedical big data.
BD2K Mission Statement
The mission of the NIH Big Data to Knowledge (BD2K) initiative is to enable biomedical i scientists to capitalize more fully on the Big Data ii being generated by those research communities. With advances in technologies, these investigators are increasingly generating and using large, complex, and diverse datasets. Consequently, the biomedical research enterprise is increasingly becoming data-intensive and data-driven. However, the ability of researchers to locate, analyze, and use Big Data (and more generally all biomedical and behavioral data) is often limited for reasons related to access to relevant software and tools, expertise, and other factors. BD2K aims to develop the new approaches, standards, methods, tools, software, and competencies that will enhance the use of biomedical Big Data by supporting research, implementation, and training in data science and other relevant fields that will lead to:
Appropriate access to shareable biomedical data through technologies, approaches, and policies that enable and facilitate widespread data sharing, discoverability, management, curation, and meaningful re-use;
Development of and access to appropriate algorithms, methods, software, and tools for all aspects of the use of Big Data, including data processing, storage, analysis, integration, and visualization;
Appropriate protections for privacy and intellectual property;
Development of a sufficient cadre of researchers skilled in the science of Big Data, in addition to elevating general competencies in data usage and analysis across the biomedical research workforce.
Overall, the focus of the BD2K initiative is the development of innovative and transforming approaches as well as tools for making Big Data and data science a more prominent component of biomedical research.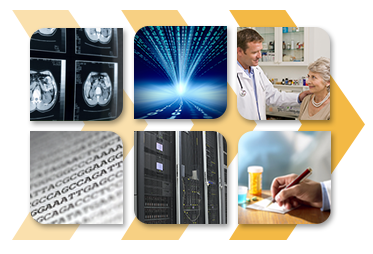 Open Science Prize: a new global competition to develop products or services that harness the power of big data to improve health. Six international teams could win $80,000 each from the Prize to develop prototypes that improve big data access and usability. The prize has been launched through an agreement between the NIH Big Data to Knowledge Initiative and Wellcome Trust, with support from Howard Hughes Medical Institute. Applications due February 29, 2016. Learn how to apply.

Input | Output, a News and Discussion Forum for the Biomedical Data Science Community. This new blog is maintained by the NIH Office of the Associate Director for Data Science (ADDS) and will serve as a news and discussion vehicle for the overall community. Visit the Input | Output Blog.
Multiple Funding Opportunities in Biomedical Data Science Training are currently open! Visit our Big Data to Knowledge Funding Opportunities page for more information including due dates.
NIH Big Data to Knowledge Website
The NIH Common Fund is pleased to contribute to this NIH-wide initiative. Click on the image below to visit the NIH BD2K Website for a full listing of funded research and other program activities.

In the News...
Click on the image below to watch a brief video of NIH Associate Data Director Dr. Philip Bourne explaining NIH efforts to coordinate strategies related to computation and informatics in biomedicine across its 27 institutes and centers​.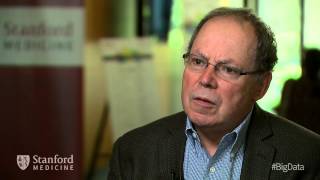 Learn more about the BD2K Initiative and meet each of its Centers of Excellence: "NIH Launches a United Ecosystem for Big Data."

Check out the Input|Output Blog of the NIH Associate Director for Data Science to learn how biomedical scientists and computational/quantitative scientists are working together to solve tough problems in biomedical research.