Program Snapshot
The Common Fund Center for Regenerative Medicine (CRM) is at a transition point.  With an overarching goal of working through hurdles to the development of iPS cell therapies, the CRM will focus in two ways. First, translational hurdles will be assessed and resolved through the conduct of a translational project led by Dr. Kapil Bharti (described below). Second, cross-cutting challenges will be addressed through partnership with the NIH National Center for Advancing Translational Sciences (NCATS). These challenges will be considered with input from experts in stem cell translational research via a May, 2014 workshop. A set of objectives stemming from this workshop and an implementation plan for the NCATS-CRM activities will be developed and posted on this website this summer.
Program Highlights
NIH CRM issues a Therapeutic Challenge Award to Dr. Kapil Bharti at the National Eye Institute.
A Therapeutic Challenge award made by the NIH Common Fund and the NIH Center for Regenerative Medicine to Dr. Bharti will advance his efforts to develop a cell therapy for age-related macular degeneration (AMD), a leading cause of blindness in the elderly. The proposed research will use cells taken from adult tissues that are coaxed into behaving as pluripotent stem cells, which are capable of developing into any type of cell in the body. These induced pluripotent stem (iPS) cells will be used to generate retinal pigment epithelium (RPE) cells, a critical cell type damaged in AMD, which could potentially be transplanted into patients to restore or improve vision. Learn more about Dr. Bharti's research here.
Research Highlight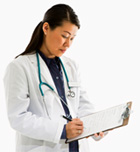 NIH Center for Regenerative Medicine and NIH Clinical Center join forces in an effort to harmonize informed consent for iPS cell-based research and therapies
The NIH Center for Regenerative Medicine has collaborated with the NIH Clinical Center Department of Bioethics on a manuscript

that considers the challenges to obtaining informed consent to derive induced pluripotent stem (iPS) cells from donated tissue samples for research and therapeutic purposes. The manuscript provides concrete recommendations, along with a model consent form, in an effort to broadly harmonize informed consent, which currently varies considerably between tissue collection sites.
The promise of iPS cells in clinical therapies to replace damaged or diseased tissues, and as a resource for understanding a wide range of diseases and discovering candidate therapeutic drugs, is huge. However, to maximize their utility while safeguarding the donors that provide the starting material (e.g. skin) that the iPS cells are derived from, it is critical that informed consent is carefully considered now while the field is still nascent. This is particularly challenging when all the potential downstream uses of iPS cells are not yet know and can result in narrowly restricting the informed consent to a specific application at hand. Conversely, re-contacting donors/study participants indefinitely to re-consent to additional uses of the iPS cells, or to collect additional samples or information on their health, is not ideal either. This manuscript makes a cogent argument for a middle ground that balances the perspectives of a variety of stakeholders and arrives at a model consent form for the prospective collection of fresh specimens from which to derive iPS cells. Some important features include:
Research purposes are "open-ended" within the boundaries of all applicable laws and policies and may include transplanting cells or tissues made from iPS cells in to another patient to treat a disease
The iPS cells and participant's medical information will be shared with other researchers to benefit medical research and society
Donors may be re-contacted for additional samples, medical information, or to consent to additional iPS cell uses not originally anticipated, but they do not need to oblige
A provision is included for donors to opt out of being re-contacted by researchers for any reason
Pediatric re-consent is incorporated to allow children to be informed upon reaching adulthood of the ability to review the previous consent and continue to participate in the study or not
Explicit language is included indicating that direct medical benefits for the donor are unlikely and no financial benefits will result from any commercial products developed from the iPS cells
Withdrawal at different stages of the research process is allowed. A request can be made to destroy any leftover original samples; however, any iPS cells already derived cannot be destroyed and any shared with other researchers cannot be retrieved, though the codes that link the sample to the donor can be removed
The implementation of a consistent approach to informed consent for iPS cell derivation and use across research/medical institutions in these early days as proposed in this manuscript could potentially be invaluable to providing stem cell researchers with crucial access to high-quality, thoroughly documented materials and resources.
Reference:
Lowenthal J, Lipnick S, Rao M, Hull SC. Specimen collection for induced pluripotent stem cell research: Harmonizing the approach to informed consent. Stem Cells Translational Medicine. Published online May 8, 2012; doi: 10.5966/sctm.2012-0029.