LINCS Virtual Symposium (November 19-20, 2020)
The Common Fund Library of Integrated Network-based Cellular Signatures (LINCS) program was launched in 2010. Its focus is perturbational biology undertaken at scale to create community resources for query and analysis. By using a multi-omic approach, LINCS investigators have built a catalog of cellular responses (signatures) from various assays (transcriptomics, proteomics, imaging) performed on a variety of different cell types following genetic, small molecule, antibody, or microenvironment perturbations.
The LINCS Virtual Symposium will take place on November 19-20, 2020 beginning at 11:00AM EST each day. The symposium will feature major scientific achievements and insights on:
Drug action and prediction of drug-related adverse events
Integration of multiple data types
Methodologies for rigorous reproducible biological research
Computational tools for data integration and data FAIRness
Future challenges in perturbational biology
The symposium will also include presentations from industry and academic users of LINCS data and tools. Registration is required, so please click the link below to register today.  
In order to participate fully in this meeting you will need the newest version of Zoom. This can be downloaded manually at the following link: https://zoom.us/download. Once on the page please select "Download" under "Zoom Client for Meetings", run the installer, and then follow the prompts.
Check back soon for the symposium agenda.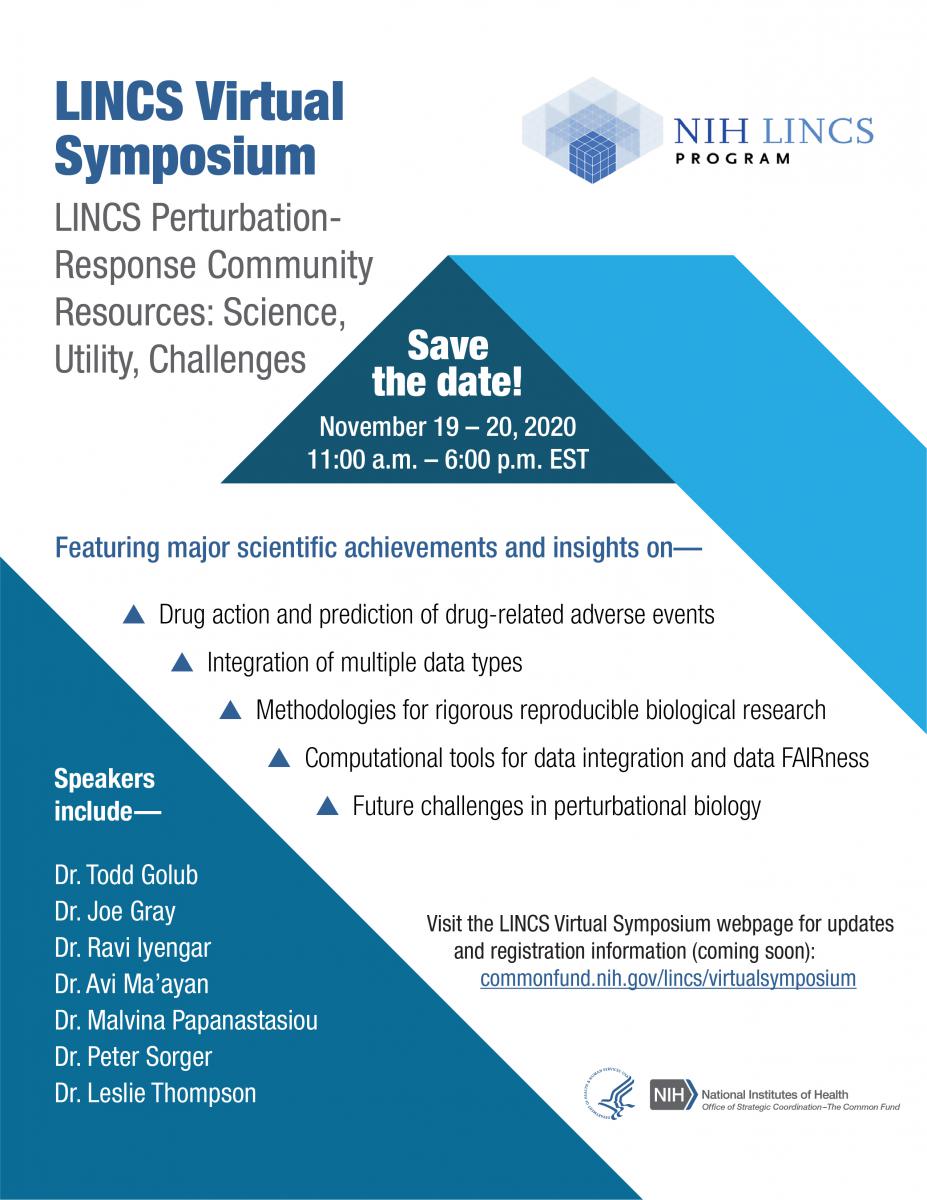 This page last reviewed on October 19, 2020
Connect with the NIH Common Fund