Highlights
The Molecular Libraries and Imaging Program Continues to Pay Dividends After Leaving the Common Fund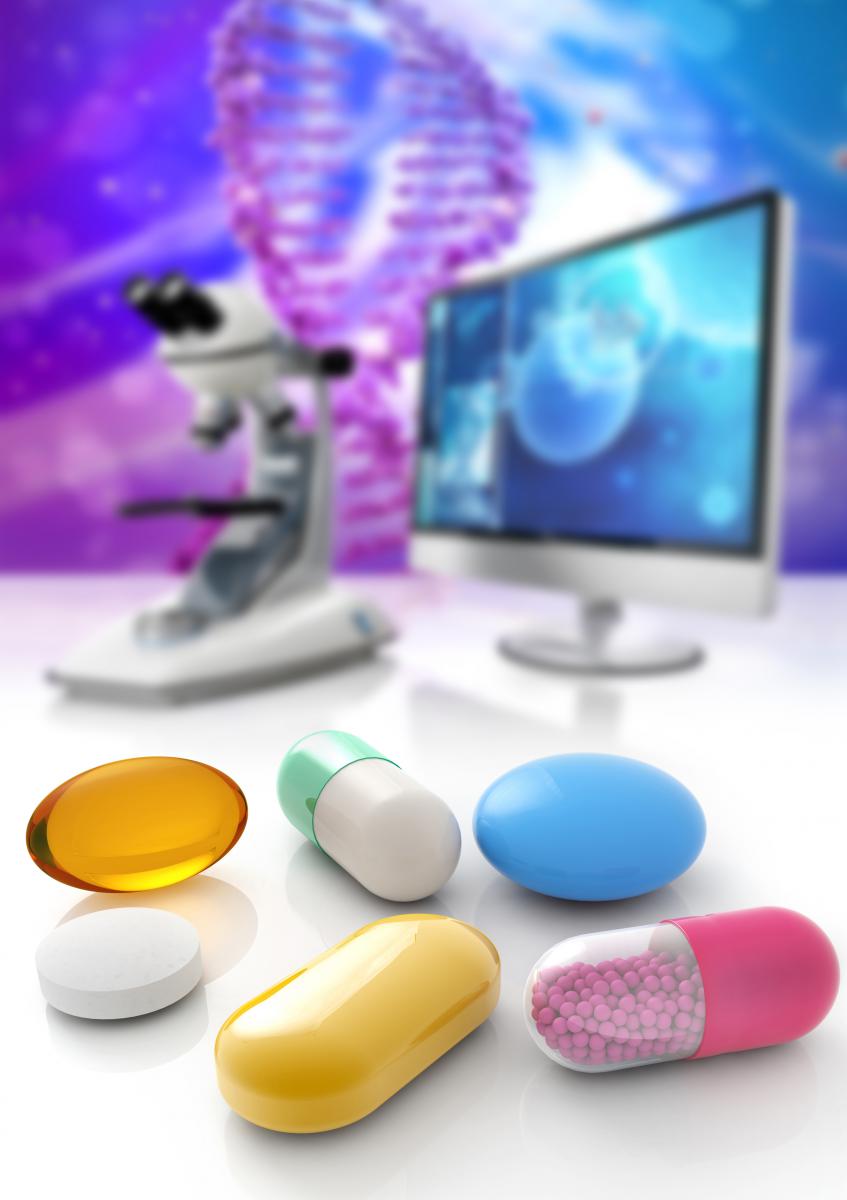 The Common Fund's Molecular Libraries and Imaging (MLI) Program has made promising inroads in the development of new therapeutics for human disease. A compound initially discovered by the NIH Molecular Libraries Probe Production Center at The Scripps Research Institute (TSRI), which was a part of the MLI program, was a precursor to the drug candidate ozanimod; which is currently in two Phase III clinical trials –one for patients with relapsing multiple sclerosis and the other in patients with ulcerative colitis. Dr. Hugh Rosen, a professor at TSRI was a Center Principal Investigator in the MLI program and one of the discoverers of ozanimod. Researchers screened the NIH MLI collection to find allosteric modulators of the sphingosine 1 phosphate receptor 1 (S1P1).  Compounds identified in the screen were then optimized for safety and effectiveness in man, resulting in the clinical candidate ozanimod (formerly RPC1063).
Launched in 2004 as one of the original NIH Roadmap programs, the primary intent of MLI was to empower the research community to use small molecule compounds (probes) to study the functions of genes and pathways. The most surprising and encouraging findings, however, have been the great strides MLI is making in drug discovery. The topic of the "Valley of Death" –getting promising scientific breakthroughs made at the bench to the patients, continues to be a high priority area in the biomedical community. The academic approach employed by MLI, in conjunction with the Common Fund's Structural Biology program, allowed for the exploration of basic biological mechanisms that led to the discovery of a lead compound, the crystal structure of S1P1, and the discovery of the binding site for the compound. 
Dr. Rosen is now on the hunt for another drug candidate that has its roots in the MLI program. He will co-direct, as part of the NIH's Blueprint Neurotherapeutics Network, a project that focuses on a candidate migraine treatment to be tested in preclinical studies. The grant for this project is funded through the National Institute of Neurological Disorders and Stroke. 
References:
Celgene bets big on Scripps-originated autoimmunity candidate. Cully M. Nature Reviews Drug Discovery. 21 August 2015. 14(9): 595.
EurekAlert! Press Release from Scripps Research Institute 

Common Fund-Supported Researchers Develop Powerful Tools to Edit Genomes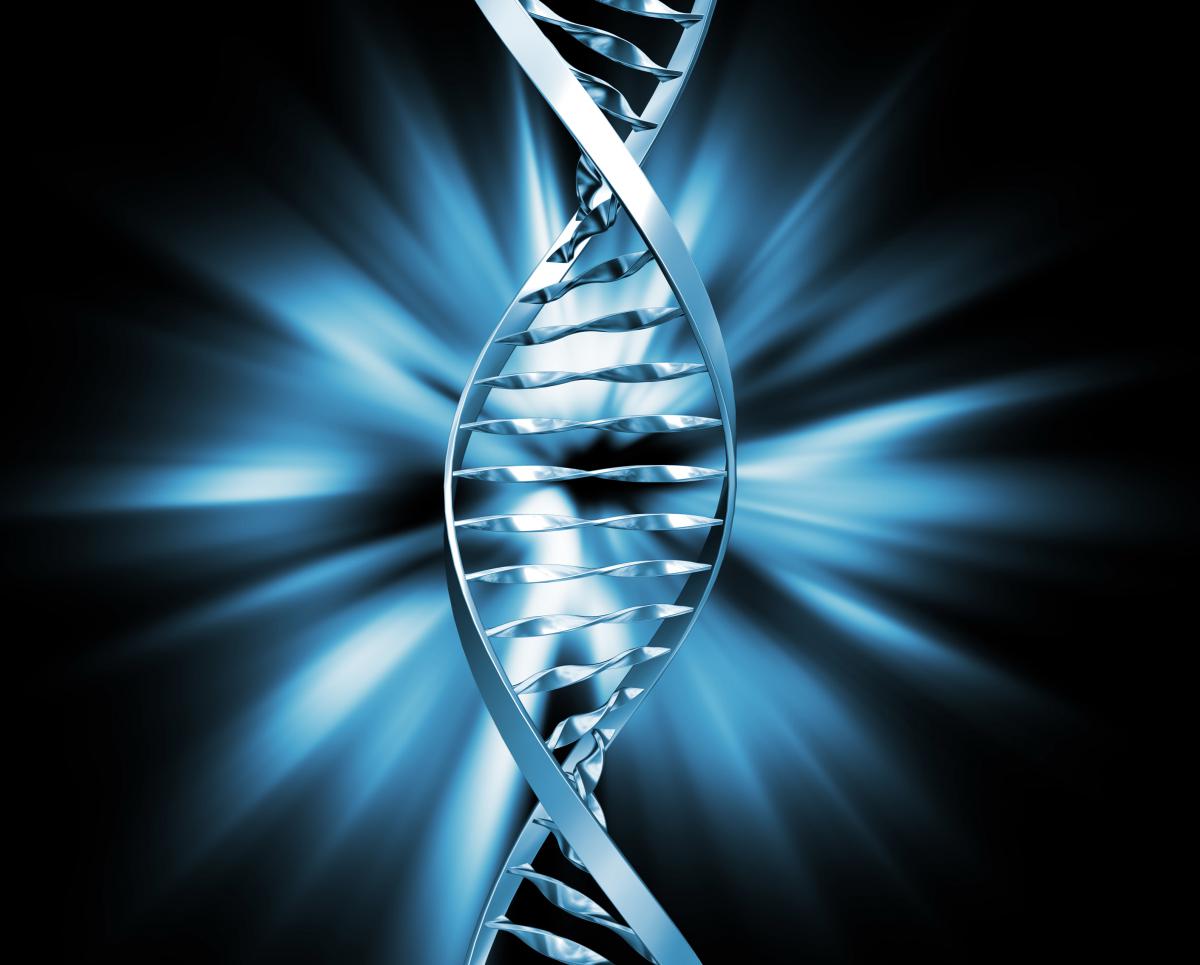 Epigenetic marks are chemical modifications to DNA or DNA-associated proteins that regulate gene expression without changing the DNA sequence. These marks act in many important processes including development, aging, health, and disease; because of this they are targets for therapeutic intervention and intense research activity. Exciting new technologies, such as the CRISPR/Cas9 system used for gene editing (adding, deleting or changing the sequence of targeted genes), have opened new possibilities and sparked a transformation in genetic and epigenomic research (the study of epigenetics across the full genome). Researchers that are funded through the Common Fund's Epigenomics Program and New Innovator Award at Dr. Gersbach's lab at Duke University have recently exploited CRISPR/Cas9 technologies to develop state-of-the-art tools that are shaping new discoveries. 
Using the powerful CRISPR/Cas9 system, Dr. Gersbach and colleagues made a fusion protein that activates particular genes by directly targeting specific histones for chemical changes, such as acetylation-one type of epigenetic mark. Currently, studying the function of particular epigenetic marks has largely been limited to statistical associations with gene expression patterns, and not to direct functional studies. This unique molecular tool allows researchers to surmount this challenge. With this system, the group showed this directed acetylation to promoter and enhancer regions is sufficient to turn on gene expression. This novel system provides a powerful tool for researchers to directly turn on or off targeted genes of interest thereby allowing direct functional analysis of site-specific epigenetic modifications. 
In another innovative application of CRISPR-Cas9 technology, Dr. Gersbach and colleagues were able to control gene expression by simply turning light on or off. They developed a system where they made two fusion proteins, fusion proteins are made by the joining of two or more genes that originally coded for separate proteins. One protein consisted of an inactivated Cas9 protein fused with a plant protein called CIB1 and the other protein fused a transcriptional activation domain to cryptochrome 2 (CRY2). When both proteins and a guide RNA are present in cells and illuminated with blue light, the two fusion proteins pair up, bind to their DNA, and turn on gene expression. Future application of this innovative technique could allow researchers to target any gene in an organism and turn it on or off with the switch of a light, which has amazing potential to transform genetic engineering. 
References:
Epigenome Editing by a CRISPR-Cas9-Based Acetyltransferase Activates Genes from Promoters and Enhancers. Hilton, I. B., A. M. D'Ippolito, C. M. Vockley, P. I. Thakore, G. E. Crawford, T. E. Reddy, and C. A. Gersbach. Nature Biotechnology. 33(5): 510-517.
A Light-Inducible CRISPR-​Cas9 System for Control Of Endogenous Gene Activation. Polstein, L. R., and C. A. Gersbach. Nature Chemical Biology. 11(3): 198-200.