NIH Common Fund 10-Year Commemoration
Over the past decade, the NIH Roadmap and NIH Common Fund have supported more than 30 programs designed to change the way science is conducted – through the establishment of new scientific fields or paradigms, development of novel approaches to how scientists conduct their work, or the generation of resources that catalyze research and enable discovery.
2014 marks 10 combined years of achievement by Roadmap/Common Fund programs. To commemorate this event, the NIH is undertaking a series of activities including a Research Symposium, Song and Video Contests, and a Commemorative Book. Explore the links on this page to learn more about specific Commemoration activities.
NEW! Drs. Collins, Wilder, and Zerhouni describe "The NIH Roadmap/Common Fund at 10 Years" in Science.  Read the Science article here.

NEW! "NIH's Common Fund at 10" article in Chemical & Engineering News describes Common Fund history, challenges and achievements and includes an interactive timeline. Read the article here.

NEW! "At NIH, Biomedical Research Is Enough to Make You Break Into Song​"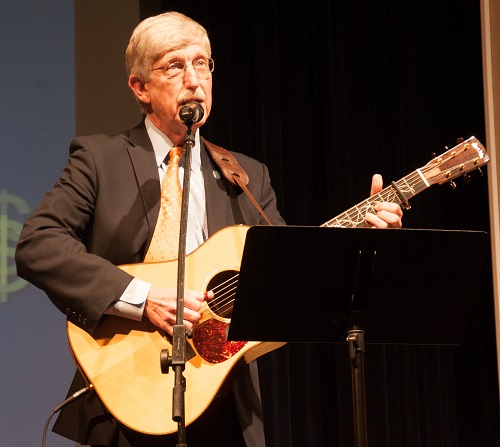 In a recent article in the Government Executive, NIH Director, Dr. Francis Collins, wishes the Common Fund a Happy 10th Anniversary! Read the article

for a brief description of Common Fund history, achievements, and a shout-out to our creative grantees and NIH staff who participated in the Common Fund Commemoration Song and Video Competitions.
Join the conversation about Commemoration activities on Twitter at: #CF10Year
Common Fund Commemorative Book
Click on the book cover image below to read "A Decade of Discovery: The NIH Roadmap and Common Fund."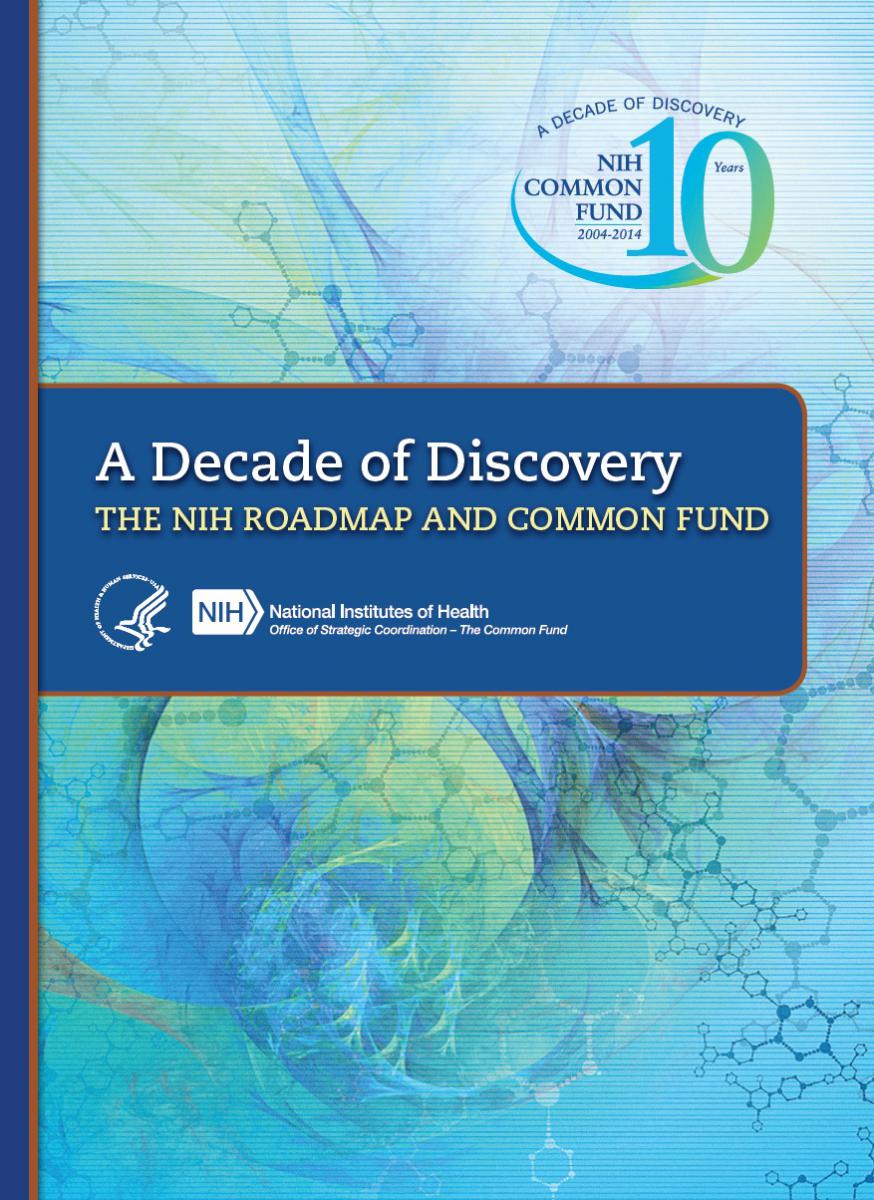 Common Fund 10 Year Commemoration Symposium
A Decade of Discovery
On June 19, 2014, the NIH Office of the Director hosted a symposium to commemorate a combined 10 years of achievement by the NIH Roadmap/NIH Common Fund. This symposium provided the chance to look back over a decade of discovery and showcase the extraordinary achievements of this unique set of programs. NIH Leadership, both past and present, discussed the history of the Common Fund and shared a glimpse of what the future may hold. Grantees from several Common Fund programs presented exciting scientific findings and shared how Common Fund support played a critical role in these discoveries. The symposium also featured winning videos from a competition that was open to all Roadmap/Common Fund grantees, as well as a special song performance by NIH Director Dr. Francis Collins!
To watch the archived symposium, please visit http://videocast.nih.gov/summary.asp?Live=13974&bhcp=1.
Note: Raffle winners will be contacted via email with information about prizes.
Click on the image below to view to the Symposium Program including the Agenda, Speaker Bios, and Song/Video Contest Winners: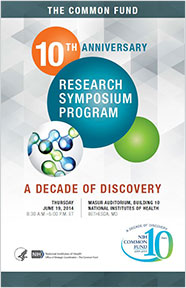 NIH Common Fund Video and Song Competitions
Earlier this year, the Common Fund hosted a Song and a Video Competition to share the activities and achievements of the NIH Roadmap and NIH Common Fund. Our grantees are remarkably creative! Please explore the links below to learn more about the research of our grantees, presented in entertaining fashion.
To learn more about both of the competitions in general, please click here
To watch all the VIDEO ENTRIES, and to see who won, please click here
To see the all the SONG ENTRIES, and to see Song Contest winners, please click here