Program Snapshot

The Common Fund's Undiagnosed Diseases Network (UDN) is a research study to improve and accelerate diagnosis of rare and undiagnosed conditions. The UDN uses both basic and clinical research to improve the level of diagnosis and uncover the underlying disease mechanisms associated with these conditions.
Program Highlights
The Cause of a Rare Neurological Disorder Uncovered by the UDN. Researchers from the Undiagnosed Diseases Network have found the cause of a rare genetic disorder by combining the efforts of clinical and laboratory scientists. Read more about this study.
---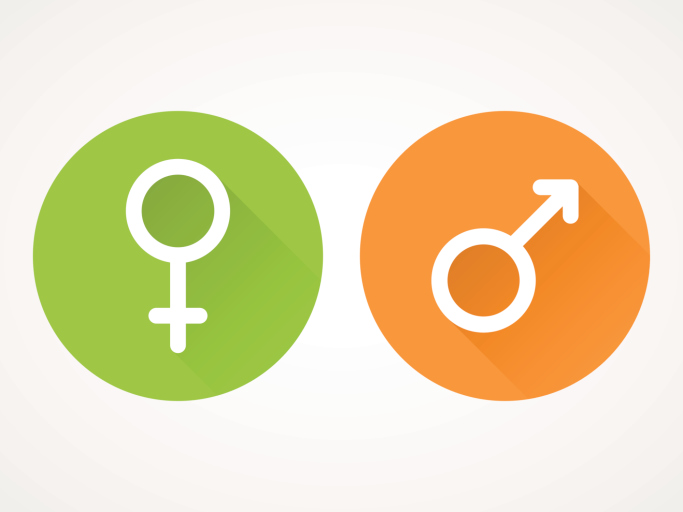 A single mutation acts as a molecular switch for sex determination. By comparing DNA sequences from four families with sex development disorders, researchers from the Undiagnosed Diseases Network have found a single mutation that can act as a molecular switch to change the fate of sex determination but only one of these families was from the UDN. Read a brief description of the research.
---
Read More about the Undiagnosed Diseases Network
Quick Links
The UDN has been approved for phase II
The NIH Common Fund has approved the Undiagnosed Diseases Network for a second phase of support from FY18-FY22.   In phase II of the program, the UDN will continue accepting participants with unsolved medical cases as well as study the components required for network sustainability once Common Fund support ends. Pending the availability of funds, the program expects to publish funding opportunity announcements in summer 2017 to fund the second phase of the network.  Components of phase II are expected to include: a Coordinating Center, 8-10 Clinical Sites, and 3-6 Core Laboratories.
Learn more about applying to be a UDN participant here:

---
Who is in the Network?
The UDN is a group of clinical and research centers across the United States. More information about the centers that make up the UDN can be found here.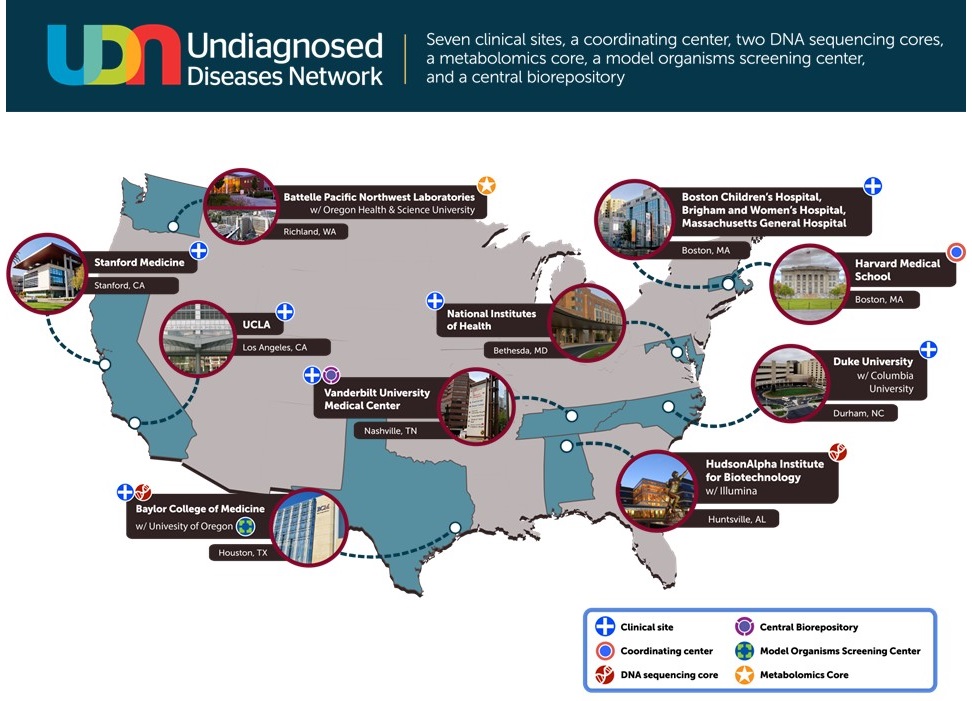 UDN Coordinators William Gahl and Anastasia Wise discuss the network. 
---
Contact
For more information about the UDN or application process, individuals can contact the UDN Coordinating Center by:
Telephone


Toll-free from USA, Canada, Mexico: 1-844-RING UDN (746-4836)
From all other countries: 1-617-432-2344
Email: UDN@hms.harvard.edu