Program Snapshot

With advances in genomic sequencing and medicine, it is now possible to examine patients with rare genetic diseases at a level that allows physicians and scientists to find the "needle in a haystack". Often times, one small change (mutation) in a genetic sequence can cause an individual to develop disease symptoms. To increase the capacity for this type of research, an Undiagnosed Diseases Network (UDN) is being established across the country to diagnose both rare and new diseases. Furthermore, through the support of mechanistic studies, the Network hopes to aid in management strategies for the patients. This program will advance laboratory and clinical research, building upon the experience and expertise of the NIH Intramural Undiagnosed Diseases Program (UDP) and similar programs, to enhance coordination and collaboration among laboratory and clinical researchers across multiple centers. The Network will benefit from having the capacity to share data and approaches widely throughout the scientific community.
Program Highlights
NEW! The Undiagnosed Diseases Network of the National Institutes of Health: A National Extension 


Article in The Journal of the American Medical Association (JAMA) describing the new UDN.
2015 Bio-IT World Best Practices Awards Winners Announced
UDPICS wins Editors' Choice Award: the Undiagnosed Diseases Program developed the Undiagnosed Diseases Integrated Collaboration System (UDPICS), which consists of a database of patient and biological information, an analytics environment, and electronic notebooks for recording the work of the investigators.  
NEW! Request for Information for the UDN
This Request for Information (RFI) seeks input from researchers, academic institutions, professional societies, patient advocacy groups, healthcare providers, payers, and other stakeholders on potential strategies for undiagnosed diseases research and the clinical and laboratory evaluation of undiagnosed patients. 
Responses will be accepted through December 11, 2015. 
Responses must be submitted via email to rfiundiagnoseddiseasesresearch@mail.nih.gov.  
Undiagnosed Diseases Network launches online application portal NIH Press Release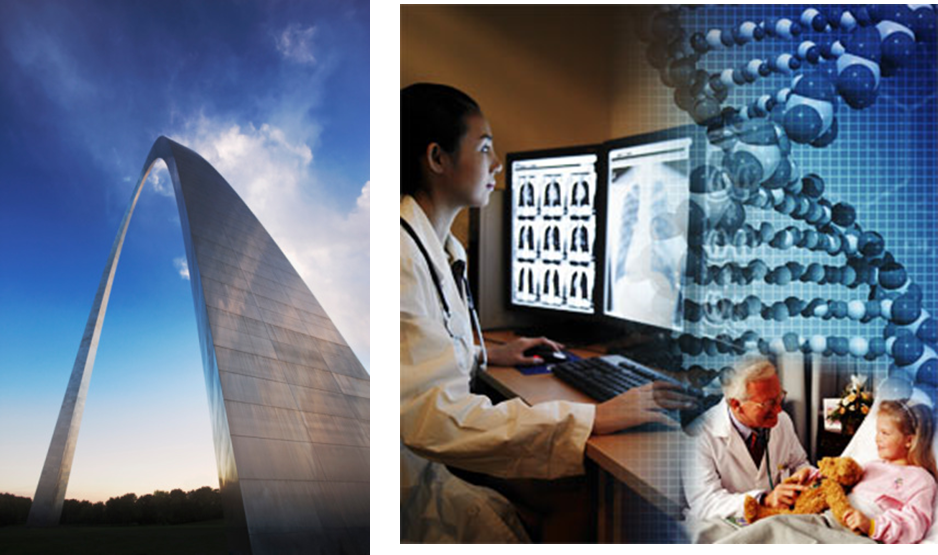 Learn more about applying to be a UDN participant here:

UDN Coordinators William Gahl and Anastasia Wise discuss the network. 
Who is in the Network?
The UDN is a group of clinical and research centers across the United States. The clinical sites are the Baylor College of Medicine 

, Duke Medical Center 

, Harvard Affiliated Hospitals 

 (Brigham and Women's Hospital, Boston Children's Hospital, Massachusetts General Hospital), the NIH Undiagnosed Diseases Program, Stanford Medical Center 

, University of California at Los Angeles 

 Medical Center, and Vanderbilt University Medical Center 

. The Coordinating Center 

 for the UDN is at Harvard Medical School, and the two Sequencing Cores that perform genetic testing for the UDN are at the Baylor College of Medicine 

 and HudsonAlpha Institute for Biotechnology with Illumina 

.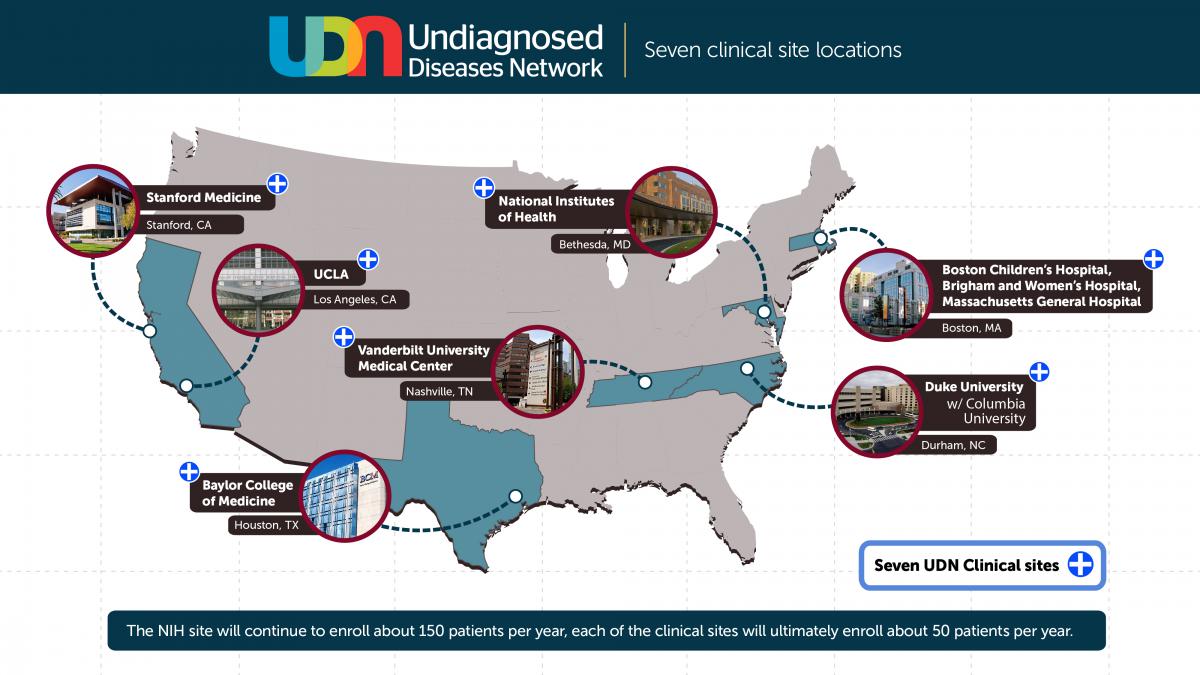 Contact
For more information about the UDN or application process, individuals can contact the UDN Coordinating Center by:
Telephone


Toll-free from USA, Canada, Mexico: 1-844-RING UDN (746-4836)
From all other countries: 1-617-432-2344
Email: UDN@hms.harvard.edu