Program Snapshot
The NIH is partnering with the U.S. Food and Drug Administration (FDA) and the Defense Advanced Research Projects Agency (DARPA) to advance the field of regulatory science, a specialized research area that aims to improve assessment of experimental therapies, preventives, and diagnostics. The Common Fund's Regulatory Science program is fostering the development, evaluation and availability of new or improved tools, methods, standards, and applied science that support a better understanding and improved evaluation of product safety, quality, effectiveness, and manufacturing throughout the product life cycle. 
During the initial phase of the program, launched in fiscal year 2010, four new research awards in high priority areas of regulatory science were supported. Expansion of the program in FY 2012 focuses on developing new cell-based technologies, called microsystems, to predict more accurately drug safety and efficacy in humans. In FY 2013, the Regulatory Science program includes support for discovering new therapeutic uses for existing compounds.
Program Highlights
Read a new blog post from NIH Director

Dr. Francis Collins about new developments in lung-on-a-chip technology. This incredible advance by Dr. Ingber and colleagues at the Wyss Institute at Harvard University were in part supported by the NIH Common Fund Regulatory Science program. Read the full blog post from the director here, and be sure to check for new science updates from Dr. Collins three times a week on the NIH Director's Blog here!
Read the press release about the new development here.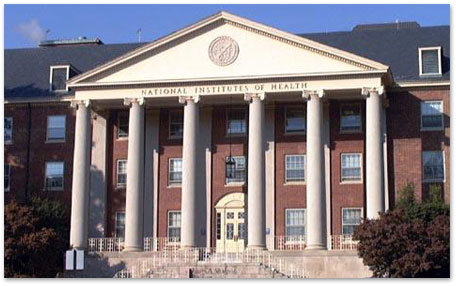 Learn more about the NIH Microphysiological Systems (MPS) or "Organs on a Chip" program:
Learn More About the Regulatory Science Initiative I Projects
Accelerating Drug and Device Evaluation through Innovative Clinical Trial Design:This project is examining the use of adaptive clinical trials. These non-traditional clinical trials have the potential to accelerate drug evaluation and improve participant outcomes, all while reducing the cost of clinical trials.
Development of a Replacement Ocular Battery (ROBATT): The objective of this project is to develop a novel strategy for testing ocular irritants that would obviate the need for the commonly used rabbit model. This non-animal testing strategy would result in thousands of animals no longer being needed for ocular irritancy assays and would potentially accelerate and expand capabilities for irritation assays.
Characterization and Bioinformatics-modeling of Nanoparticle-Complement Interactions: The goal of this project is to construct a method for predicting harmful effects of nanoparticles prior to their testing in human subjects. If this could be achieved, safety review of new candidate nanoparticle products and crafting of specific guidelines could be developed to facilitate the regulatory process.
Development of a Heart-Lung Micromachine for Safety and Efficacy Testing: This research is aimed at creating a 'Heart-Lung Micromachine' as a screening platform that could replace animal assays currently used for development and regulatory review of drugs and nanotherapies.
View all of the funded research here