Program Snapshot
The NIH is partnering with the U.S. Food and Drug Administration (FDA) and the Defense Advanced Research Projects Agency (DARPA) to advance the field of regulatory science, a specialized research area that aims to improve assessment of experimental therapies, preventives, and diagnostics. The Common Fund's Regulatory Science program is fostering the development, evaluation and availability of new or improved tools, methods, standards, and applied science that support a better understanding and improved evaluation of product safety, quality, effectiveness, and manufacturing throughout the product life cycle. 
During the initial phase of the program, launched in fiscal year 2010, four new research awards in high priority areas of regulatory science were supported. Expansion of the program in FY 2012 focuses on developing new cell-based technologies, called microsystems, to predict more accurately drug safety and efficacy in humans.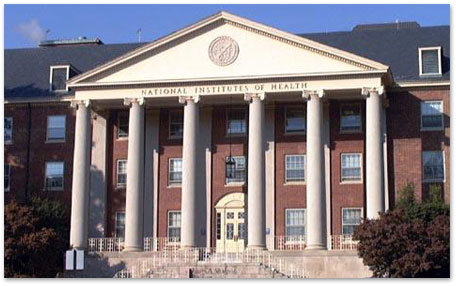 NEW: Chips in Space Informational Webinar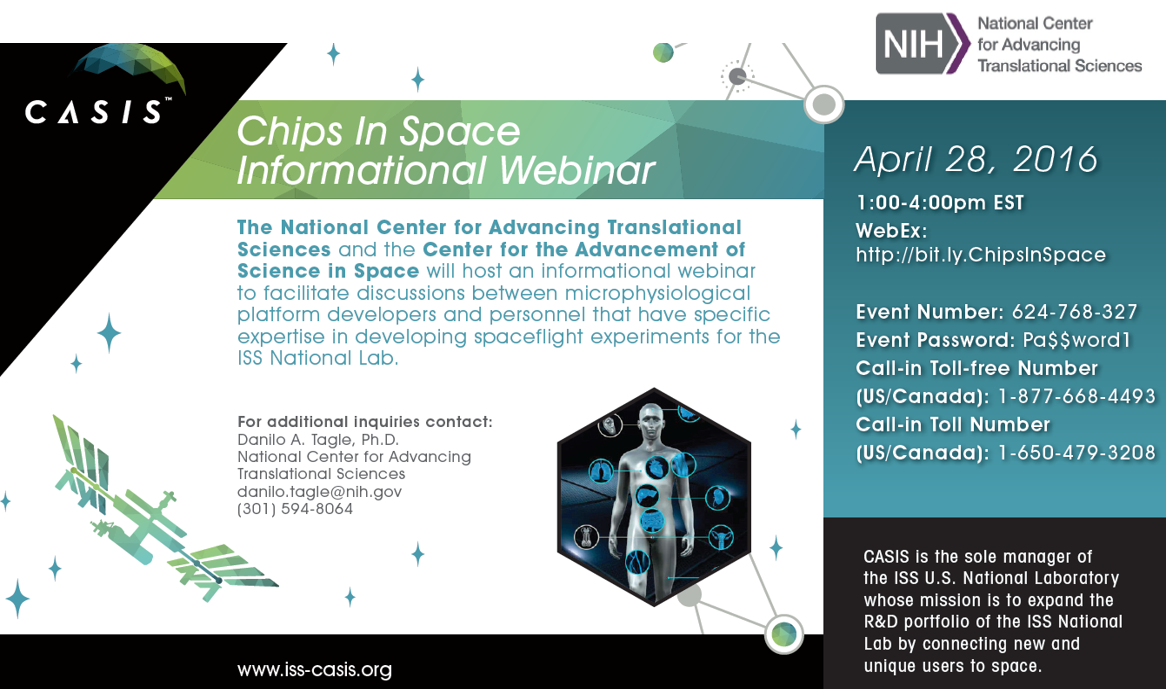 THE NATIONAL INSTITUTES OF HEALTH (NIH) AND THE CENTER FOR THE ADVANCEMENT OF SCIENCE IN SPACE (CASIS) share an interest in utilizing the unique microgravity environment of the ISS National Lab to conduct research using microphysiological systems as a means to study relevant diseases and disorders. To that extent, the National Center for Advancing Translational Sciences (NCATS) and CASIS will host an informational webinar to facilitate discussions between
microphysiological platform developers and personnel who have specific expertise in developing spaceflight experiments for the ISS National Lab.
Modeling the Female Reproductive Tract in 3-D: The Birth of EVATAR™
National Center for Advancing Translational Sciences (NCATS) site: Tissue Chip for Drug Screening program
Meet Chip! 
Chip is an interactive model that can help you learn about the innovative developments from the Tissue Chip program.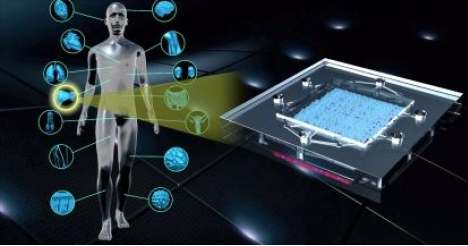 For more information about the Tissue Chip program, watch the new video  from the National Center for Advancing Translational Sciences (NCATS).