Program Snapshot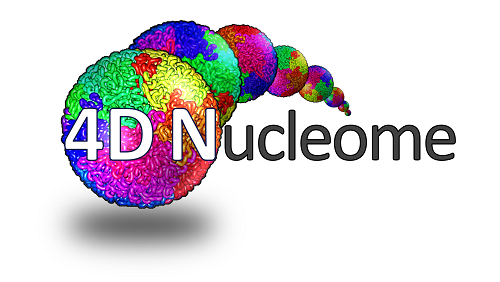 Genetic material, located within the nucleus of a cell, is not randomly organized.  Although the spatial configuration of DNA and DNA-associated proteins is known to influence gene expression and cellular function, how this occurs is currently unknown. The Common Fund's 4D Nucleome program aims to understand the principles behind the three-dimensional organization of the nucleus in space and time (the 4th dimension), the role nuclear organization plays in gene expression and cellular function, and how changes in the nuclear organization affect normal development as well as various diseases.
Program Highlights
4DN Trainee featured on the NIH Director's Blog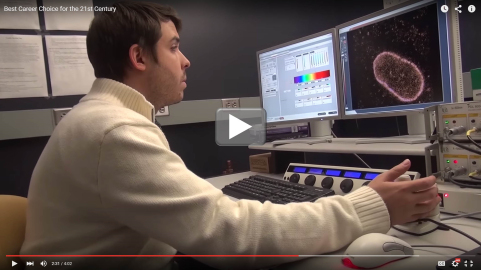 In the laboratories of Dr. Charles Patrick Lusk and Dr. Joerg Bewersdorf at Yale School of Medicine, Jordan Myers is working with colleagues on the development of a light microscopy technique to visualize nuclear pore complexes. See the video at LabTV: Curious about Microscopy.
---
NEW! The Scientist publishes article on nuclear cartography!
The Scientist has published an article on the exciting new field of chromosome structure, with a special mention of the 4D Nucleome program. Read the article here.

Announcements
New 4DN Program Awardees Announced!
Approximately $25 million has been awarded to 29 research teams to support the development of new mapping and imaging tools, novel computational tools, pilot mapping of the 3D organization of mammalian genomes, and studies to understand and manipulate nuclear architecture. Learn more about these awards here.
Read the press release announcing the launch of 4D Nucleome and other Common Fund programs designed to take aim at gaps in biomedical research.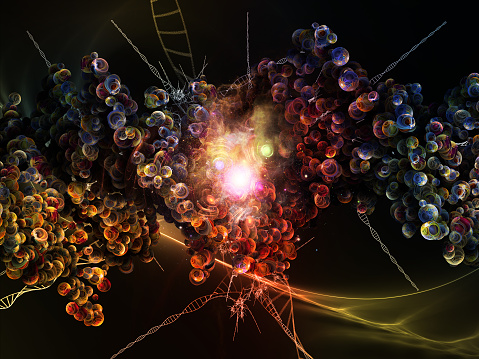 Contact us at: