Program Snapshot


The Common Fund's Protein Capture Reagents program is developing new resources and tools to understand the critical role the multitude of cellular proteins play in development, health, and disease. These resources will support a wide-range of research and clinical applications by enabling the isolation and tracking of proteins of interest.
Program Highlights
The Need for Standardized Antibodies in Research
Two op-ed pieces in Nature and Nature Methods discuss the importance of standardizing antibodies by improving antibody quality and performance in order to enhance reproducibility in biomedical research.
---
Using DNA for More than Genetic Information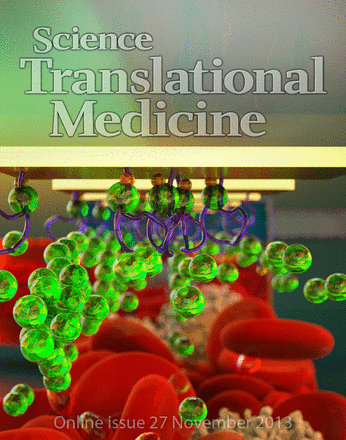 Tiny chains of DNA molecules that fold up into variety of 3-dimensional shapes that recognize and bind to a whole host of biological molecules are called aptamers.  Protein Capture Reagents Program grantee Dr. H. Tom Soh and colleagues developed a way to make apatmers quickly and have used aptamers in a new device to track the drug levels in an animal's bloodstream in real time.
Learn more about apatmers here.
Image source: From Ferguson et al. Sci Transl Med 5, 213ra165 (2013). Reprinted with permission from AAAS.
Follow us on

  YouTube (coming soon)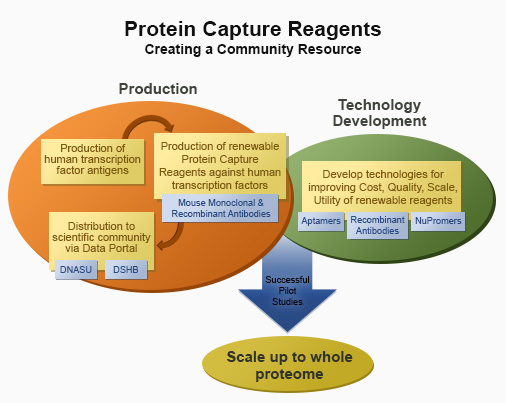 Schematic of Protein Capture Reagents Program Components
Find information on available affinity reagents for human transcription factors generated by the Protein Capture Reagents Program, including antigen source, binder type, performed validations, and links to distributors.