Program Initiatives
The Common Fund's Enhancing the Diversity of the NIH-Funded Workforce program is establishing a national Consortium to develop, implement, and evaluate approaches to encourage individuals form diverse backgrounds to enter into and persist in biomedical research careers. This Consortium will build upon and move beyond existing programs and paradigms to support transformative approaches to student engagement, research training, mentoring, faculty development, and infrastructure development. Transformative approaches are ultimately expected to supplant less effective practices and methods to have a broad and sustained impact on the diversity of the NIH-funded biomedical research workforce. The Enhancing the Diversity of the NIH-Funded Workforce program consists of three highly integrated initiatives. Through these integrated initiatives, this program will assess which approaches work in various contexts. The three initiatives are:
National Research Mentoring Network (NRMN)
The National Research Mentoring Network (NRMN) is a nationwide consortium to enhance the training and career development of individuals from diverse backgrounds who are pursuing biomedical, behavioral, clinical, and social science research careers (collectively termed biomedical research careers), through enhanced networking and mentorship experiences. The NRMN is developing a nationwide network of mentors and mentees spanning all disciplines relevant to the NIH mission. NRMN is also developing best practices for mentoring, providing training opportunities for mentors, and providing networking and professional opportunities for mentees.
The NRMN consists of more than 100 actively engaged partner institutions and organizations, including:
Higher Education Institutions
Public/State Controlled Institutions of Higher Education
Private Institutions of Higher Education
The following types of Institutions and Organizations are represented, including:
Hispanic-Serving Institutions (HSIs)
Historically Black Colleges and Universities (HBCUs)
Organizations supporting Tribal Colleges
Scientific societies and Conferences including the Society for Advancement of Hispanic/Chicanos and Native Americans in Science (SACNAS) and the Annual Biomedical Research Conference for Minority Students (ABRCMS)
Federally-funded training programs
The NRMN is comprised of five regional hubs that provide research support for mentors/mentees in both urban and rural settings and establish a nationwide resource. These five regions include: (1) Northeast/Atlantic/Islands, (2) Southeast/ Deep South, (3) Midwest, (4) South, (5) West/ Northern Plains.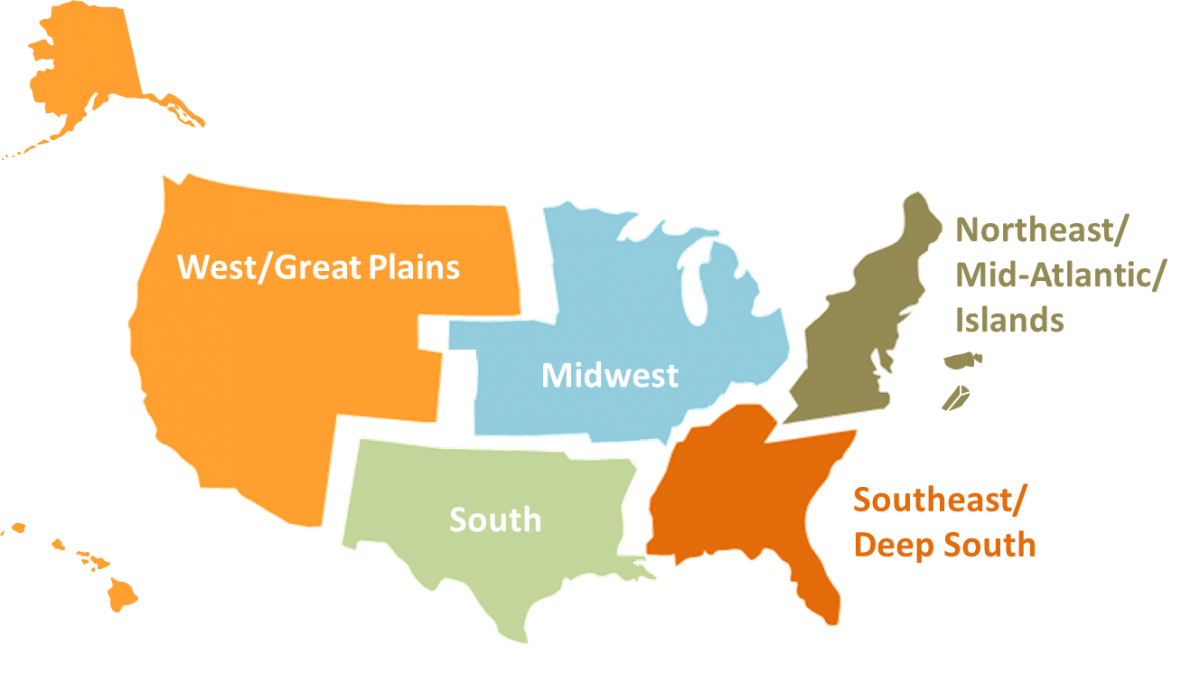 To learn more about the NRMN and partner organizations, please visit the Funded Research page or contact Mercedes Rubio at 301-594-3900.
Building Infrastructure Leading to Diversity (BUILD)
BUILD is a set of experimental training awards designed to learn how to attract students from diverse backgrounds into the biomedical research workforce and encourage them to beceome future contributors to the NIH-funded research enterprise. BUILD awards emphasize research opportunities for students, because exposure to meaningful research experiences is associated with improved academic performance and sustained interest in biomedical research careers. Institutions are encouraged to incorporate additional innovative methods to engage and prepare students for success, including those who might otherwise not choose biomedical research careers. Flexibility to innovate is an emphasis of the BUILD initiative. BUILD awardees are encouraged to think creatively about how to address identified needs at their institutions and develop visionary approaches that encompass institutional, social, and individual factors.
BUILD institutions are partnering with other institutions to broaden the potential pool of participating students and maximize opportunities for research training and faculty and staff development. The awardee (Primary) institution will have responsibility for the conduct and oversight of the award, along with the flexibility to determine the optimal configuration with its partners (if applicable) to have the maximum impact. Partnerships involving the Primary institution and one or more additional institutions among the other types described below are encouraged, but not required.
Primary Institution – The primary institution is the awardee institution with primary responsibility for the conduct and oversight of the award. Primary Institutions are limited to baccalaureate-granting colleges/universities that receive less than $7.5 million (total costs) of NIH research project grant (RPG) funding annually (averaged over three preceding fiscal years) with relatively high proportions of students from low-income backgrounds (at least 25% of students are supported by Pell grants). These institutions typically emphasize undergraduate training and may be ideally poised to encourage students from disadvantaged backgrounds to enter biomedical research careers.
 
Pipeline Partner – Two- or four-year undergraduate institutions with student populations that will enrich and expand the pool of students engaged in BUILD activities. Primary Institutions and Pipeline Partners are expected to co-develop and implement programs that enable students to master the coursework necessary to enter research careers, in addition to participating in research and mentoring activities.
 
Research Partner – Research-intensive institutions with investigators who are committed and able to serve as effective mentors. Research partnerships are intended to expand education, research, and mentorship opportunities available to participating students, as well as engage faculty at Primary Institutions through collaborations and/or training opportunities. In addition to academic research universities, partnerships with industry, NIH intramural research laboratories, or other research institutions may be established.
 
Graduate/Medical Partner Institutions – Medical and graduate institutions that do not have undergraduate programs but do have a pool of doctoral-level students engaged in research or planning a research career, and that receive less than $7.5 million in NIH funding (total costs; averaged over three preceding fiscal years) through Research Project Grants. Primary Institutions and Graduate/Medical Partner Institutions will work collaboratively to provide joint programs for both undergraduate and graduate students.
To learn more about the BUILD awardees and partner organizations, please visit the Funded Research page or contact Pamela Thornton at 301-594-3900.
Coordination and Evaluation Center (CEC)
The CEC is coordinating consortium-wide activities and evaluating the efficacy of the training and mentoring approaches developed by the BUILD and NRMN awardees to determine what approaches work within what contexts. The CEC is working within the Diversity Program Consortium to facilitate development of consortium-wide hallmarks, including academic and psychosocial competencies, of successful biomedical research career progression and examination of the impact of BUILD and NRMN programs according to these hallmarks. The CEC coordinating the collection and reporting of data from BUILD and NRMN awardees. The CEC is also facilitating consortium-wide discussions of approaches, progress, and lessons learned, and will serve as the focal point for dissemination of information to the broader research training and mentoring communities.
The CEC is working collaboratively with BUILD and NRMN awardees to design meaningful ways to assess the impact of approaches tailored toward individual environments as well as those intended to address consortium-wide goals. The consortium as a whole is striving to enhance the ways in which program participants are engaged and trained. Awardees are learning from each other during the course of the program, and approaches will be modified based on lessons learned to maximize overall impact.
To learn more about the CEC, please visit the Funded Research page or contact Michael Sesma at 301-594-3900.