Program Highlights
Extracellular RNA Shows Promise in Treating Multiple Sclerosis and Other Neurological Diseases
 
Researchers in the Common Fund's Extracellular RNA Communication program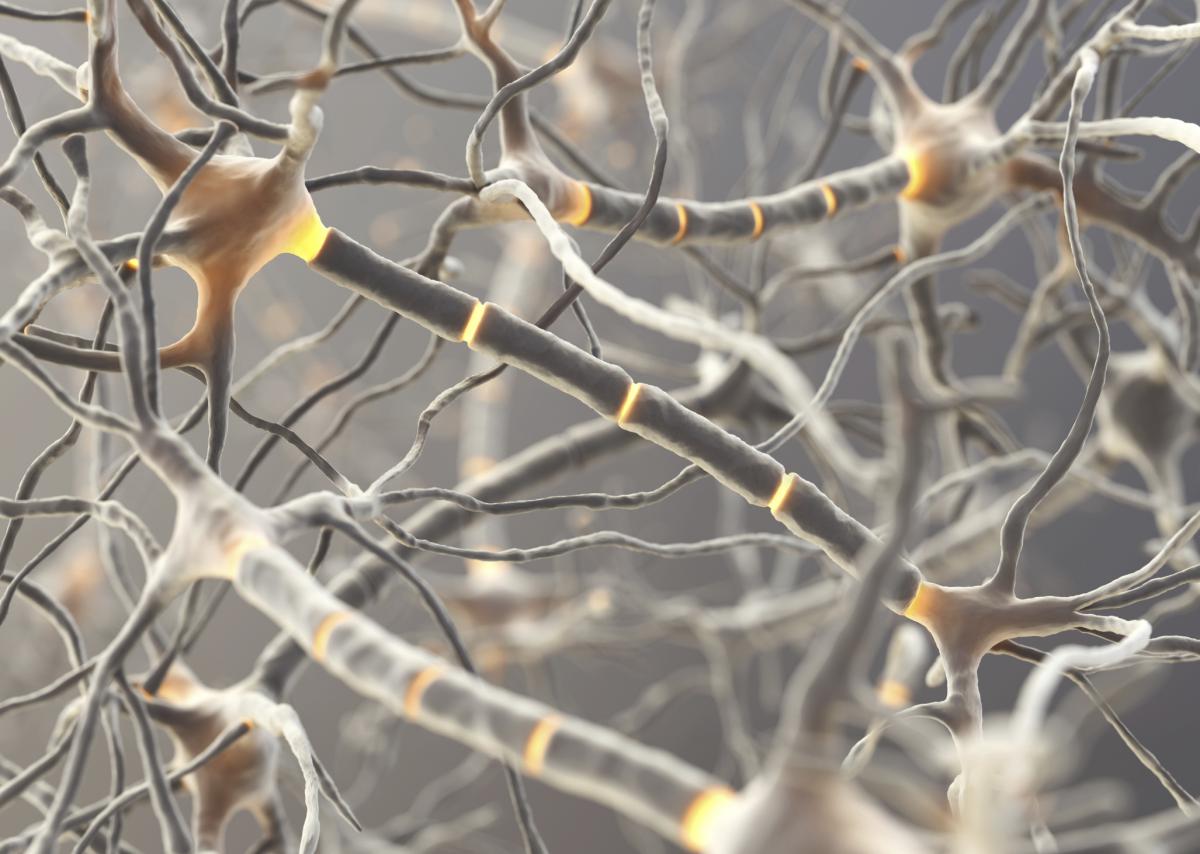 have discovered a potential treatment for multiple sclerosis (MS), a devastating neurological disorder characterized by muscle weakness, vision problems, difficulty with balance and coordination, and sometimes paralysis. Dr. Richard Kraig and colleagues from the University of Chicago are investigating the therapeutic potential of exosomes, small particles containing biologically active molecules such as RNA and proteins, which are released from cells to travel throughout the body and affect other cells at a distance. Dr. Kraig's research shows immune cells can be stimulated to produce exosomes that promote formation of myelin to restore the protective insulation around nerve fibers that is damaged in MS. These exosomes contain small pieces of genetic material called microRNAs. Some microRNAs in the exosomes influence immature brain cells to develop into myelin-making cells called oligodendrocytes. Other microRNAs protect against inflammation, thought to contribute to myelin damage in MS. Treatment with exosomes containing these microRNAs increases myelin in both healthy rodent brains and in rat models of demyelination that mimic MS. Importantly, a nasal spray containing exosomes with microRNAs was found to increase myelin in rat brains, suggesting that this type of treatment may be easily administered. In related research, Dr. Kraig and colleagues found that microRNAs in exosomes from young animals and animals living in environmentally enriched conditions also promote myelination, suggesting multiple factors may influence production of microRNA-containing exosomes with therapeutic potential. Further studies will be needed to determine whether exosomal microRNAs can be used to treat patients with MS, but these early studies are a promising first step in developing microRNA-based therapeutics for MS and possibly many other neurological diseases and conditions.
References:
Pusic AD, Pusic KM, Clayton BLL, and Kraig RP. IFNγ-stimulated dendritic cell exosomes as a potential therapeutic for remyelination. Journal of Immunology, Jan. 15, 2014; 266(1-2): 12-23. PMID: 24275061.
Pusic AD and Kraig RP. Youth and environmental enrichment generate serum exosomes containing miR-219 that promote CNS myelination. Glia, Feb. 2014; 62(2): 284-299. PMID: 24339157.
Read about this story in the news:
Naturally Occurring Packets Show Promise for Protecting Nerve Fibers in the Brain


Remyelination: Are Exosomes Containing microRNA the Answer?

NIH Common Fund Issues First Awards in Extracellular RNA Communication!
The NIH is supporting 24 collaborative, multidisciplinary awards to explore a novel cell communication process.